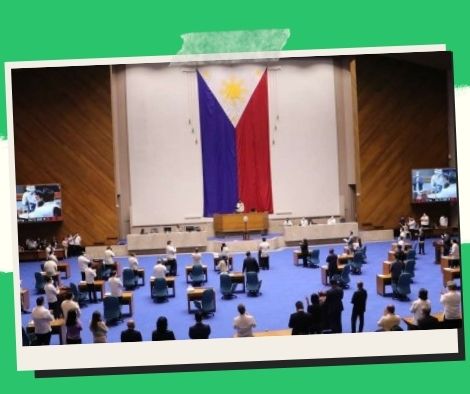 Diokno meets with House leaders to discuss the 6-year fiscal plan.
The Marcos administration's 2022–2028 Medium-Term Fiscal Framework (MTFF) aims to achieve short-term macro-fiscal stability while continuing to support economic recovery and promoting medium-term fiscal sustainability. Leaders of the House of Representatives met with Finance Secretary Benjamin Diokno to discuss this plan on Thursday.
Diokno, according to Speaker Martin Romualdez, called the House leaders to his new office to discuss how to improve communication and cooperation between the Executive and Legislative departments.
Romualdez claimed that the House's determination to fully accept the six-year fiscal plan, as stated in House Concurrent Resolution No. 2, was reinforced by the chamber's leaders.
We all concur that the MTFF ought to be a strategy for resource mobilization and budgetary consolidation. The goal is to maintain macroeconomic stability in the short term and offer appropriate social services, and to create "more jobs, quality jobs, and green jobs" in the medium term, according to him.
In that meeting, Romualdez was joined by House Majority Leader Mannix Dalipe and the House of Representatives economic team, which was led by Deputy Speaker Ralph Recto, Chairman of the Ways and Means Committee Rep. Joey Salceda, and Chairman of the Appropriations Committee Zaldy Co.
He said, "Our conversation with Secretary Diokno was beneficial, and we intend to hold additional meetings with him in the days to come."
On Monday, the House passed House Concurrent Resolution No. 2, which supported the MTFF and would act as an "anchor" for Congress to consider when creating the yearly budget as well as the national government's annual spending and financing plan.
The MTFF is a complete document that offers a holistic and comprehensive policy orientation for the country, both in the short- and long-term, according to Marikina City Rep. Stella Quimbo in her address as the sponsor.
Quimbo claimed that the MTFF comprises an eight-point socioeconomic plan geared toward the immediate development of jobs and the eradication of poverty.
She also stressed the significance of addressing both the "scarring" brought on by the coronavirus illness (Covid-19) epidemic and rising commodity costs.
In the short term, maintain macroeconomic stability and offer appropriate social services; in the medium term, create "more jobs, quality jobs, and green jobs." "Many are asking for employment that would put food on the table and raise families out of poverty," she said. "Hanapbuhay na maglalagay ng pagkain sa mesa at mag-aangat ng pamilya mula sa kahirapan (Many are calling for jobs that would put food on the table and lift families out of poverty).
The framework lays out a detailed near-term socioeconomic agenda that will continue to implement risk-managed interventions in areas such as food security, transportation and logistics, energy, fiscal management, health, education, social protection, and bureaucratic efficiency to ensure the uninterrupted and adequate delivery of social services, reduce inflationary pressures, hasten economic recovery, and address economic scarring.
It also aspires to develop a medium-term socio-economic plan that will give Filipinos more, better, and greener jobs.
"The macroeconomic climate has been plagued by difficulties and a number of exogenous shocks in recent times, including the Covid-19 pandemic. According to the resolution, considerable increases in the price of oil and other important commodities on the international market have caused inflation to pick up speed recently.
"However, the economic growth momentum is still strong, as seen by the first-quarter 2022 GDP growth rate of 8.3 percent. However, despite increased uncertainty in the global economic landscape, the process of recovering from the pandemic's effects is still ongoing.
6.5-7.5 percent real GDP growth in 2022; 6.5-8 percent real GDP growth annually between 2023 and 2028; 9 percent or a single-digit poverty rate by 2028; 3 percent national government deficit to GDP ratio by 2028; less than 60 percent national government debt-to-GDP ratio by 2025; and at least USD4,256 gross national income per capita to achieve upper middle class status, according to Romualdez.
Please follow and like us: