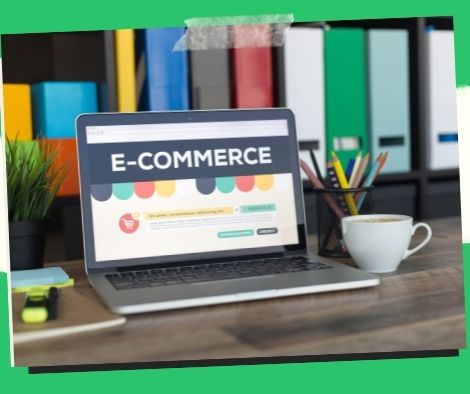 DTI encourages small businesses to use e-commerce.
The Philippines' Department of Trade and Industry (DTI) announced that it is working to introduce an e-commerce platform designed specifically for small firms, which will enable them to develop into medium- or large-sized companies and boost their economic contribution.
Trade Secretary Alfredo Pascual emphasized in his statement at the recent SME Financial Empowerment Program Launch that the Department of Trade and Industry's (DTI) primary objective is to enhance the development of the nation's micro, small, and medium-sized firms (MSMEs).
Around the world, MSMEs account for 80% of all businesses. In the Philippines, these business categories comprise 99.5% of all registered businesses.
"Out of a total of more than a million businesses, it is a significant number. In the Philippines, there are less than 5,000 large corporations and roughly 5,000 medium-sized businesses. The remaining businesses, which number over a million, are MSMEs or small businesses. They employ 63 percent of our workers, and they make up 40 percent of the country's gross domestic product, "says Pascual.
According to Pascual, MSMEs should be viewed as digitally driven businesses that need adequate assistance for digitization and innovation. He continued, "They also want sufficient financial and technical backing to market their goods and services."
"They require technology in order to be able to sell services and goods. One of the three ways we will assist MSMEs is by giving them access to technology. How can we make these things happen now that we have the technology and the ideas? To be able to manufacture goods and services, they require funding. Following that, they must have access to the market, "Pascual clarified.
An e-commerce platform targeted at small Filipino companies is one of the primary projects the DTI is currently working on. "These different companies will collectively make up a virtual mall. There are locations for specific types of businesses, including eateries, some in retail, etc., just as in a mall. Digital will also be used for that, "The head of trade remarked.
"More than that, this platform will serve as the foundation for making it easier for MSMEs to receive financing. As you are aware, you can digitize data, gather data, and process data using digital platforms "Added he.
Pascual claimed that the DTI pushed for the creation of the Artificial Intelligence (AI) Research Center, which will research how AI can be used in businesses in the Philippines, including small businesses, and in the process, facilitate their operation. This will enable MSMEs or small businesses to improve and offer innovative products and services.
Another initiative is the Industry 4.0 pilot factory, which acts as a simulator so that procedures may be designed and tested first before being put into use physically.
"We have a partner from Europe who will work with us on this, and we'll all be based on an innovation campus that the nation's top business organizations have built. The Asian Institute of Management, which has assumed the lead in providing data science and advanced studies in the nation, would have facilities there, and we would also bring in experts and use their current facilities, "says Pascual.
However, Pascual emphasized that the DTI is still dedicated to assisting large firms by luring significant foreign investment into the nation, particularly from investors who plan to establish companies that would export their goods.
"We want these big companies to create a supply network made primarily of little companies. There will be a value chain for each company, and hopefully, many of our small enterprises will be a part of that value chain as it leads to products or components that enter the global value chain "said he.
***
We appreciate your reading. You may also consider sharing it with others.
Please comment below if you found this post interesting.
Be one of our
DONOR
/
SPONSOR
to support NextGenDay news website.
***
Please follow and like us: