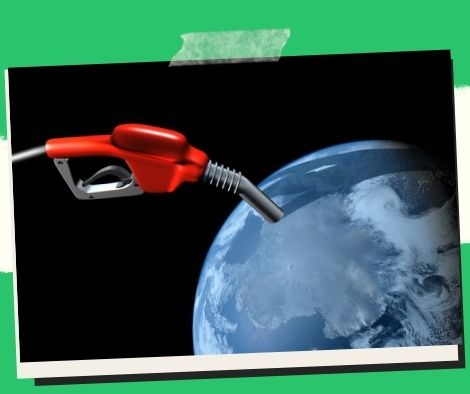 Germans are feeling the pinch due to rising food and energy costs.
Infuriated by what they perceive to be government inaction about their issue, middle- and low-income households in Germany are trying to cope with growing inflation and skyrocketing energy prices.
According to the most current forecast from the German central bank, inflation is expected to continue to grow this fall and approach double digits. Inflation has recently risen sharply, reaching 7.5 percent in June.
Ramona, a retired woman who resides in Berlin's capital, told Anadolu Agency that "people are frightened," and that they are looking for ways to reduce their water and electricity costs.
She explained, "We already switched to water-saving shower heads and faucets, and we'll just put on the heat in the living room."
The war that Russia is waging in Ukraine and the escalating hostilities between Berlin and Moscow have driven up the cost of food and other necessities as well as gas and oil.
Working mother Sabine claimed that prices are rising across the board, including at bargain retailers, for food.
"I now have to factor in at least €50 more a week for what I used to pay for three staff. That's really difficult, she remarked.
Retirees suffer a lot
The cost of living situation is particularly harsh for retirees, and many of them claim that the government has abandoned them.
Giesela, a retired kindergarten instructor, claimed that retirees are finding it difficult to make ends meet.
"We've just been left behind. We retirees probably don't have any value left, she continued. "I only shop at bargain stores nowadays instead of supermarkets. I then consider my options, such as whether to buy fruit.
The German government passed a relief package in April to lessen the strain of growing energy costs, but detractors claim it falls far short of resolving the situation.
The package comprised a one-time energy tax cut of €300 (USD299), a payment of €200 to welfare beneficiaries, and a public transportation pass that costs €9 per month and expires at the end of August.
According to the government, excessive costs will prevent the €9 ticket from being extended.
Many Germans have already been informed that their rent would be increased by their landlords.
One of them, Brigitte, a retired woman living in Berlin, said they fear that energy prices and rent would continue to rise over the next few months.
"Due to an increase in running costs, we now pay €50 extra rent each month," she stated. We are worried that it will be too much at this point, but what can we do?
People's behaviors have had to change as a result of rising gas and oil prices in order to survive. They are altering their shopping habits and reducing their expenditure on trips and leisure time.
Sandro, a father, stated, "I have a car, but I ride a bike or take the train. I'm doing everything I can to keep up with inflation and growing energy costs.
"I try not to run any electrical appliances or use the heat. I'm doing everything I can to help," he declared.
energy costs have tripled
Electricity prices are predicted to rise by 25% over the next few months, increasing average family bills by more than €300 (USD299). This is according to the price comparison website Verivox.
According to the most recent projections, German households will pay over €3,500 (USD3,498) for gas this year, which is roughly three times what they paid last year.
The family has been using energy-saving techniques, like taking cold showers, according to Jurgen, a father of four, but it has been extremely challenging to manage the escalating energy costs.
He accused the government of neglecting its people and failing to do more to ease their burdens.
"As a six-person family, it's quite challenging. He declared, "Too much to die, too little to live."
***
We appreciate your reading. You may also consider sharing it with others.
Please comment below if you found this post interesting.
Be one of our
DONOR
/
SPONSOR
to support NextGenDay news website.
***
Please follow and like us: