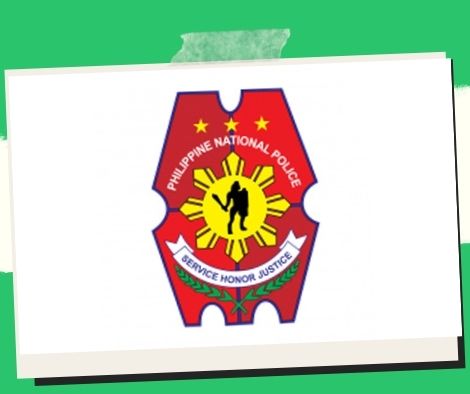 No cause for concern as crime is "remains low," according to PNP
The head of the Philippine National Police (PNP), Gen. Rodolfo Azurin Jr., assuaged public anxiety over the recent reports of kidnappings and murders by stating that the country's peace and order situation is calm.
Speaking on Thursday at the Police Service anniversary event held at the Central Luzon Police Regional Office 3 headquarters in Pampanga, Azurin noted that the PNP's crime data has shown a consistent drop in crime patterns over the past 12 years, starting in 2010.
He claimed that since the commencement of the late president Benigno Aquino III's administration, the Peace and Order Indicator, which is the total of both index and non-index criminal cases, has been declining.
"When comparing President PNoy and President (Rodrigo) Duterte's administrations, a decline of 5.85 percent is seen. Also, compared to President Duterte's government, PBBM's (President Ferdinand "Bongbong" Marcos Jr.) administration had a decline of 45.24 percent.
Indicator crimes (murder, homicide, bodily harm, theft, robbery, rape, and auto theft), according to Azurin, have similarly been down since 2010.
"When comparing President PNoy and Duterte's administration, a reduction of 45.80% is observed. The PBBM administration also saw a decline of 72.45% as compared to President Duterte's administration, he added.
Azurin also issued a warning to the public about what she called an apparent "sensational rise in social media reporting of some crime situations," noting that many of them are old cases that PNP units had already classified as solved.
Other alleged criminal instances that were shared on social media were later revealed to be either recycled stories or to be entirely fictitious. The PNP wants to play a role in educating the public so that they can distinguish between crime hype and actual crime rates, especially in regard to crime-related issues.
The PNP chief stated on Wednesday that some kidnapping situations in which the victims would later die in other locations are criminal crimes that are currently being investigated by the police. These incidents are publicized in both traditional and social media.
The rule of law and order are not in disarray. The overall state of the nation's peace and order is still controllable. Although some incidents are highlighted on various platforms, the crime rate is still low, and we always strive to lower it, he noted.
Recent kidnappings and other high-profile crimes, including rape and murder, have brought attention to the subject of peace and order in the nation.
In Batangas, four individuals were discovered dead inside an abandoned automobile in Rodriguez town, Rizal province, on August 22, while a guy who had been taken against his will by armed men in Taal town died in Quezon on August 17.
However, some incidences, such as the slaying of a 15-year-old girl in Bulacan and another recent rape-slaying case in Malabon, were swiftly settled by the authorities.
Azurin, however, sees the bright side of the publicized criminal acts and claims that they demonstrate the public's active involvement in reporting crime.
The sequence of crimes was brought to light because this is the first time that the various facets of the community are beginning to report the crimes they would see. And because it makes the beginning of the inquiry easier, we at the PNP are pleased about it. Due to their widespread media coverage, the alleged victims' rescue and police help are responded to, he continued.
Tuesday's pursuit operation resulted in the capture of the main suspect in the rape murder of Lovely Ann Villagomez, 29, in Malabon City on August 22.
Members of the Criminal Investigation and Detection Group (CIDG) Northern Metro Manila and the Malabon City Police Station in Malolos City, Bulacan, detained the suspect, 26-year-old construction worker Jaemark Reyes.
Reyes was identified using information acquired, an examination of the closed-circuit television (CCTV) camera footage, witness accounts, and the suspect telling his family about the incident.
When the police arrived at the property of the suspect's grandfather, Benito Fernandez, in Malolos City to locate him, he confirmed that the suspect was indeed sleeping there.
The police positively identified the suspect after calling for him to emerge, which led to his detention.
Police discovered the yellow shirt and dark shorts he was wearing when he was seen on CCTV in Malabon City, as well as the black sports bag he was carrying, all of which were in plain sight.
***
We appreciate your reading. You may also consider sharing it with others.
Please comment below if you found this post interesting.
Be one of our
DONOR
/
SPONSOR
to support NextGenDay news website.
***
Please follow and like us: