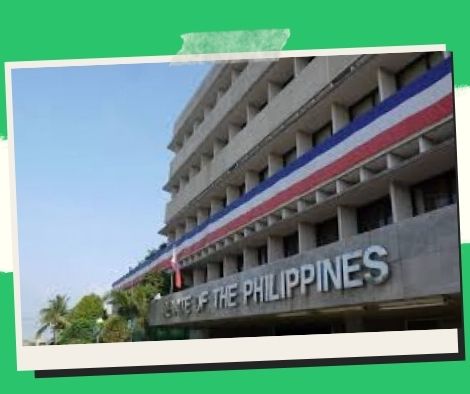 Senate will look into a string of "alarming" kidnappings.
On Monday, Senator Grace Poe submitted a resolution requesting that the Committee on Public Order and Dangerous Drugs open an investigation into kidnapping incidents throughout Luzon, including Metro Manila.
Poe claims that even one kidnapping case is concerning and endangers people's safety.
Eduardo Tolosa Jr., a pharmaceutical executive who was purportedly burned for three days by his captors before being killed, was mentioned in the resolution.
Five of the accused have come forward.
Poe also referred to the widely shared traffic video dubbed "Kidnapping sa Skyway Galing Airport" (Kidnapping at Skyway coming from the airport), in which three unidentified guys were seen surrounding a white car and attempting to break the window.
According to the Philippine National Police Anti-Kidnapping Group (PNP-AKG), from January to September, there were 27 cases reported, 15 of which were offshore gambling activities, 11 involved kidnappings for ransom, and one involved a casino.
In a recent article, Lugene Ang, president of the Filipino Chinese Chamber of Commerce and Industry Inc. (FCCCII), said that over a 10-day period, their organization had counted 56 incidences of kidnapping involving Filipino and Chinese citizens, including children.
Senator Ronald Dela Rosa, the committee chair, recently informed reporters that the perpetrators of the string of kidnappings might be trying to undermine President Ferdinand Marcos Jr.
The former PNP director remarked, "Feeling invincible again sila (them) with President [Rodrigo] Duterte's departure from Malacanang." "I'm quite alarmed. The PNP should act quickly so that it will be addressed and we will get results. Dapat kikilos ang PNP dito ng mabilis.
Before starting an investigation, Dela Rosa will wait for the referral of Poe's conclusion.
Senators Ramon Revilla, Jr. and Imee Marcos also expressed concern over situations involving missing young women and Poe and dela Rosa.
While Marcos asked the police and the National Bureau of Investigation to file cases, Revilla had already written to the PNP seeking a more thorough investigation.
"Brutal pang pinatay, lalo na ang mga kabataang babae na ginahasa na. Especially the young women who were brutally murdered in addition to being raped, there was no one to be sasantuhin. There are no exceptions)," Marcos added in a different statement.
The PNP has denied theories linking the string of reported killings and disappearances to a serial killer or a gang traveling in white vans.
The National Capital Region Police Office (NCRPO), in response to the FCCCII members' allegations of rampant kidnappings of Filipino-Chinese people in the area, met with them last week.
There was a kidnapping that occurred. It is not to be understood even if there are no ganyan mga kaso in the city in question. There isn't an abduction taking place, man po tayong natanggap na reklamo (There isn't a kidnapping taking place. We don't even have instances like this in other cities. That is untrue. If we have received any complaints, all of them have been addressed by the police, according to a statement released on Friday by Brig. Gen. Jonnel Estomo, head of the NCRPO.
According to NCRPO data from January to August, Metro Manila reported four ransom kidnapping incidents and six cases of illegal detention. All of these cases were resolved, resulting in the release of the victims and the arrest of the culprits.
Work of critics
PNP chief Gen. Rodolfo Azurin Jr. stated during a press conference on Monday in Camp Crame that "recycled" crime episodes that are spreading on social media intending to harm the government may be the work of critics.
"For this reason, I advised President Ferdinand Marcos Jr., saying, "Mr. President, we need six to twelve months to stabilize your administration. Detractors are undoubtedly unhappy with what we are doing since there appears to be a change in leadership, which has caused a change in how we handle situations. In a mix of English and Filipino, he remarked, "So, they are all part of the distractions, but I always tell the police guys, "You are doing well.
Azurin claimed that critics incite fear by equating current crimes with earlier events.
"They believe that they are only harming the PNP. Our economy is at risk in this situation. I'm hoping they get that. Even if they disagree with what we are doing, they must at least permit us to carry out our duties. We now face greater pressure to perform better, he continued.
Azurin added that he had already spoken with Henry Liong, head of the Federation of Filipino Chinese Chambers of Commerce and Industry Inc. (FFCCCII), about the organization's allegations of a wave of kidnappings.
They approached us to inform us that the alleged kidnapping occurrences were untrue. These incidents are not kidnapping for ransom (KFR). These cases include kidnappings, human trafficking, and robberies with holdups. As a result, we simply need to categorize or classify the crimes that are becoming viral on social media, and we are really lucky that they offered to assist in reporting the crimes that they watch for, he continued.
In the meantime, Azurin rejected dela Rosa's suggestion that the country's increasing crime rate resulted from the police force's passive attitude toward offenders.
Azurin stated that despite respecting dela Rosa, who served as the first PNP commander under the Duterte administration and oversaw the previous administration's brutal campaign against illegal narcotics, he does not agree with the latter's statements.
Azurin stated that only time will reveal who the country's ideal leader is, adding that police officer "respect the preservation of life."
We don't need to frighten the criminals because the President's direction is clear: make our country a safe environment for everyone, whether inside or outside their homes. According to Azurin, people should feel secure knowing that any crimes will be investigated by our police officers, who will also identify the suspects, file charges against them, and then arrest and hold them.
Azurin claimed that suspects did not have to pass away during police operations because this would just provide an instantaneous end to their agony.
If we start looking into these criminals, filing cases against them, and then apprehending them and locking them up, if they still have 30 years left in this world, every day, they will repent of the crimes they perpetrated against the people. When the time comes, they will have the option of receiving a pardon or being allowed to leave prison after serving their punishment (sentence). Are they changing because they have gone through so much in prison, or are they going back to their old ways and getting jailed again? said he.
Despite this, the PNP head stated that police would only shoot criminals in self-defense.
"They also need to defend themselves, but whether we start a fight is not something that police officers are allowed to do," Azurin said.
Azurin noted that 5,000 wanted individuals and suspects of illicit gambling were detained nationally last week and claimed that the PNP is succeeding in its war against crime.
***
We appreciate your reading. You may also consider sharing it with others.
Please comment below if you found this post interesting.
Be one of our
DONOR
/
SPONSOR
to support NextGenDay news website.
***
Please follow and like us: