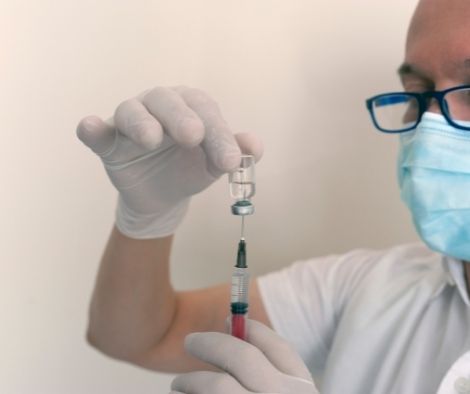 Vaccination is essential for tourist recovery
When tourism operations completely resume, health and safety will be the main travel influences among visitors, which is why vaccination is critical to the industry's ultimate revival.
Margarita Munsayac, chairperson of the Hotel Sales and Marketing Association (HSMA), said that achieving mass vaccination to ensure population protection even by next year is already a "very positive sign," particularly for the beleaguered hospitality sector, because it would not only restore travel confidence but also pave the way for the reconsideration of inbound leisure travel, at least through green lanes.
"Maybe we won't see that 60 or 70 percent by the end of this year, but maybe a stretch in the first two months of next year," she remarked at a recent HSMA general membership conference.
"This would (make) destinations think about opening slowly, recuperating slowly, and bouncing back slowly because we have to assure everyone that coming to our islands is extremely secure, and to give visitors confidence to contemplate visiting the Philippines," she said.
Munsayac, who is also Bluewater Resorts' vice president of sales and marketing, said that weekend occupancy is already increasing, but that it is still not up to pre-Covid levels.
"We're curious to see whether the immunization campaign will actually pick up pace when the quantity of vaccinations arrives. This is for Cebu, and we are witnessing a gradual rebound by the third quarter, with a larger percentage of recovery expected by the fourth quarter of this year "she said
Hotels make do with the present market available — local travelers, businesspeople, and those in quarantine — since there is no clear timetable for when traffic green lanes will be launched.
Some hotels have also applied for certification as multi-use hotels, allowing them to accommodate both business travelers and people undergoing the required quarantine. This is one of the methods used by Benjamin Martinez, HSMA vice president and Bayleaf Hotels area director of sales and marketing, to boost business at his hotel.
"We are a quarantine hotel, so we are concentrating on sailors who are leaving, but we can't depend on that," he stated during the June 15 meeting.
"What we did was register for a multiple-use hotel," he said, "which enables our hotel to accept quarantine and non-quarantine visitors, allowing us to accept important meetings and even social gatherings."
'Virtus Awards' are a series of awards given out by the Virtus Foundation.
HSMA also stated that its Virtus Awards would continue, recognizing hotels that continue to fulfill their customers' requirements despite the pandemic's limitations.
This year, it will additionally reward exceptional anti-Covid-19 efforts by member properties that were able to rapidly pivot and respond to the outbreak's changing difficulties.
"For the second year in a straight, the Virtus Awards will honor hotel sales and marketing professionals who go above and beyond to help their properties thrive during these trying times," Martinez added.
The S.N.A.P. (Survive, Neutralize, Adapt Programs) Awards will recognize the best and most innovative virus mitigation practices, recovery strategies, business concepts, digital transformation initiatives, audience-specific communications, talent development, workplace safety and wellness, sustainability efforts, and any other related programs for this year.
"While it is difficult to continue to thrive in the face of this perilous pandemic, the members of HSMA persevere and chase dwindling shares amidst the challenges of higher operating costs to comply with required protocols and diminished revenues due to restricted markets," said Rose Libongco, chair of the Virtus Awards.
"Throughout 2020, HSMA remained upbeat and optimistic, launching initiatives that helped several hotels stay afloat—and keep their employees. It is only fair that these brave hoteliers in sales and marketing be rewarded for their gallant efforts," she said.
On October 26, 2021, the award will be presented.