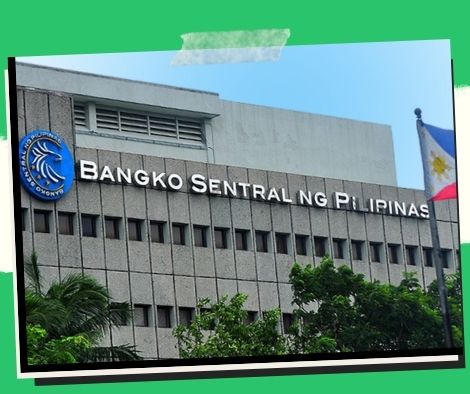 Possible off-cycle BSP rate increase 2: economist.
According to economists, the Bangko Sentral ng Pilipinas (BSP) could boost rates outside of the cycle again, given that US inflation in August 2022 is above forecasts despite slowing to 8.3 percent.
The US consumer price index (CPI) slowed from 8.5 percent to 8.3 percent in August of last year, but estimates indicate that it will be just 8.1 percent this August, given the drop in oil prices worldwide.
Analysts anticipate the Federal Reserve will maintain its rapid policy rate normalization in light of the higher-than-expected CPI in the largest economy in the world, contrary to some prior predictions that the central bank may ease down a little on its rate hike actions.
Given the influence of the Fed's rate choices on the US currency and how they affect the Philippine peso, the Philippine monetary authorities announced an off-cycle rate increase of 75 basis points in July.
According to Michael Ricafort, chief economist of Rizal Commercial Banking Corporation (RCBC), "Another off-cycle BSP rate hike is possible, especially if the peso exchange rate would remain weak and could threaten to post new record levels (after posting an intraday record 57.33 on September 7, 2022)".
The peso closed Thursday at 57.16 with a sideways movement against the dollar.
Since May of last year, the BSP's key policy rates have increased by 175 basis points, bringing the overnight reverse repurchase (RRP) rate to 3.75 percent.
To resolve interest rate discrepancies with the Fed, which has raised the Fed Funds Rate by a total of 225 basis points to between 2.25-2.50 percent, economists anticipate that the BSP would increase its key rates further.
To help combat the rising domestic inflation rate, which completed its five-month climb last August when it fell to 6.3 percent from 6.4 percent in the previous month, the BSP has been boosting its benchmark rates.
Due to an increase in oil prices from last March to last April, the price hikes in the Philippines exceeded the government's desired range of 2 to 4 percent.
The average annual inflation rate for the first eight months of this year was 4.9 percent, and monetary authorities expect inflation to rise steadily through the year's final quarter.
According to Ricafort, domestic inflation may mathematically begin to decline after reaching its peak "around October 2022 at roughly 7 percent."
"Therefore, additional local policy rate hikes could still be feasible for the upcoming months," he added. "Generally robust economic indicators back this; also as a function of potential Fed rate hikes as well as the behavior of the peso exchange currency, going forward."
He claimed that the increases in the BSP's benchmark rates "could be again a pre-emptive move" in light of predictions that the Federal Open Market Committee (FOMC), which sets interest rates, will raise its benchmark rates by another 50 to 75 basis points on September 21 to range between 3 and 3.25 percent.
Another increase in the Federal Reserve's benchmark interest rates "would make the interest rate differential in favor of the US currency and by that time would already put the existing local policy rate of 3.75 percent unusually near to the Fed Funds Rate."
For "at least the past 20 years or perhaps before that," he claimed, "there has never been a situation in which the local policy rate is lower than the Fed Funds Rate."
"Therefore, for the upcoming months, more local policy rate hikes are still possible, if necessary, as a function of any further Fed rate hikes in the effort to lower elevated US inflation/CPI," he said. "Any further local policy rate hikes would also be partly a function of how the peso exchange rate behaves and the impact on actual inflation data as well as inflation expectations, going forward," he added.
***
We appreciate your reading. You may also consider sharing it with others.
Please comment below if you found this post interesting.
Be one of our
DONOR
/
SPONSOR
to support NextGenDay news website.
***
Please follow and like us: