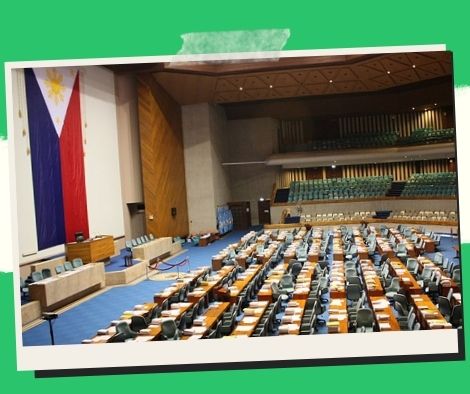 Solons urge the government to purchase local food and establish drying facilities.
Representative Paolo Duterte of Davao City's 1st District and Representative Eric Yap of Benguet have introduced two bills that, if passed into law, will require the government to buy agricultural products from regional farmers and establish palay drying facilities nationwide to increase farmers' incomes and advance the nation's goal of achieving food security.
While HB 3383 seeks to appropriate funds to establish modern rice drying facilities across the country that will be open to farmers without charge, House Bill No. 3382 seeks to ensure that the national and local governments will source food from local farmers for their relief and school feeding programs.
Duterte and Yap stated that the complementary laws assisted the government's top priorities of reviving the nation's agricultural sector and combating hunger, particularly among school-age children, when they filed them.
Our farmers are the nation's first responders in meeting our food requirements. Therefore, it is only right to put them first when ministering to our countrymen's urgent need for subsistence, they stated.
To operate their separate relief and school food programs, local government units (LGUs) and national government agencies are required under HB 3382 to prioritize buying produce from farmers.
Before turning to imported or foreign products, the bill stated, "Prioritizing the procurement of local produce should imply exhausting all accessible and relevant local produce at the most reasonable and practicable cost."
According to the bill, local farmers' products grown within an LGU's territorial boundaries should be prioritized over produce grown elsewhere to reduce transportation and hauling costs.
However, Duterte and Yap emphasized that the proposed measure's goal is to promote the nation's producers rather than to stifle fair competition in international trade and importation.
According to HB 3382, neither the federal government nor local government units (LGUs) should purchase produce that is no longer fit for human consumption, is insufficient or of inferior quality, or is more expensive or difficult to obtain than produce from imported or international sources.
Regarding this, HB 3383 requires the construction of rice drying systems around the nation to ensure that the government, specifically the National Food Authority (NFA), purchases farm products at fair market rates.
Duterte and Yap pointed out that small farmers can only provide clean, dry palay with a moisture content of 14% for PHP 19 per kg if they have access to dryers.
"Many farmers are forced to sell their palay at rock-bottom prices to local vendors for only PHP12 per kg because they lack these facilities. They claimed that farmers find it challenging to recoup their costs due to the low pricing.
The NFA shall "procure, develop, install, run, manage, and/or maintain rice drying facilities sufficient in quantity and geographically accessible to local farmers to enable it to purchase rice directly from local farmers," according to their plan.
Farmers who sell their produce directly to the NFA will be given free use of these facilities.
According to HB 3383, the initial sum required to purchase or create the drying facilities shall be deducted from the Department of Agriculture's (DA) allocations and/or derived from the Malampaya Funds, Philippine Amusement and Gaming Corp., and Philippine Charity Sweepstakes Office.
As a result, the DA's annual appropriations under the national budget shall be used to pay for the ongoing rice drying facilities program implementation.
***
We appreciate your reading. You may also consider sharing it with others.
Please comment below if you found this post interesting.
Be one of our
DONOR
/
SPONSOR
to support NextGenDay news website.
***
Please follow and like us: