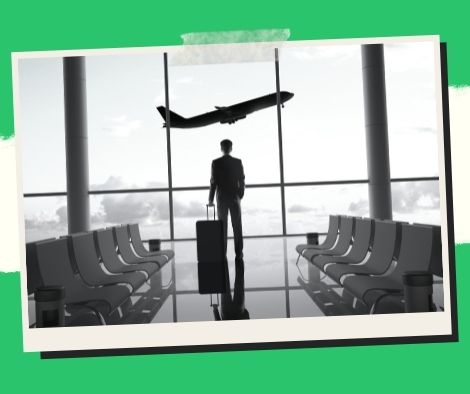 China disputes adding the Philippines to the travel ban list.
Cebuano
English
Filipino
On Tuesday evening, the Chinese Embassy in Manila explicitly refuted claims that China had put the Philippines on its tourist blacklist.
"The claim that there is a "tourist blacklist" is false. The Philippines are not on China's no-go list for travel, "It read.
Hours earlier, the embassy released a different statement stating that "more Chinese visitors will travel to this nation after the pandemic" and that "tourism is a crucial component of practical collaboration between China and the Philippines."
The explanation was made in response to Senate President Juan Miguel Zubiri's claim that the Philippines had been placed on a blacklist because of the presence of Philippine Offshore Gaming Operators (POGOs) there. Zubiri cited information from a meeting with Chinese Ambassador Huang Xilian.
On Wednesday, Zubiri defended what happened at a meeting with Huang, claiming that several of his staff members and two of his Senate colleagues overheard their conversation.
Actually, because of the dam in the room, I could not singungaling. Sen. (Sherwin) Gatchalian, Sen. (Robin) Padilla, their staff, the Senado's head of protocol, and I are all present, and there is a transcript, please. In multiple radio interviews, Zubiri stated, "(I am not lying, a lot of people were inside the room, including senators Padilla and Gatchalian, our staff, senate head of protocol, we have a transcript.
Zubiri testified at the Senate Committee on Ways and Means hearing that he met with a Chinese representative on Monday along with Padilla and Gatchalian. They claimed that their government had blacklisted other nations that host gambling companies.
He claimed that Huang was the one who used the word "blacklist," not the senators.
Huang reportedly said they had blacklisted Cambodia and Myanmar and prohibited Chinese people from visiting nations that were home to POGO out of concern for their safety when Zubiri questioned him about what he meant.
Zubiri continued by asking the ambassador for permission to disclose their conversations regarding the POGOs hearing, to which the latter responded in the affirmative. He also inquired as to whether the Senate may issue a formal statement.
Zubiri claimed in a statement shared on Facebook that "it was lost in translation and what the excellent Ambassador meant was we might perhaps be blacklisted as he mentioned they do that to countries who promote gambling for their citizens."
He claimed that because the Chinese Embassy did not want to "trigger any diplomatic alarm bells," the Senate recognized the statement as one made with care.
Zubiri begged, "Don't shoot the messenger."
According to Zubiri, 2 million Chinese people traveled to the nation in 2019 and spent an average of US $1,000 ($1,000) every traveler, or PHP60,000 ($120 billion); therefore, these numbers should be taken into account during the hearing.
In response to new gaming venues abroad luring Chinese tourists, the Chinese government launched a blacklist system for tourist sites in 2020.
Lawmakers have sought to outlaw POGO operations in the nation in response to documented crimes, including murder, kidnapping, fraud, and prostitution, typically involving Chinese nationals.
At least 300,000 Chinese tourists have entered the nation since 2016; most of them ended up working for POGO, according to Surigao del Norte Representative Robert Ace Barbers, also the chair of the House of Representatives Committee on Dangerous Drugs.
The Chinese Embassy underscored in its prior statement that Beijing vehemently opposes POGO operations.
The statement read, "Crimes generated by and affiliated with POGO affect the interests of the Philippines as well as China's interests and China-Philippines ties."
Given the widespread belief that POGO's long-term social costs vastly outweigh its long-term economic advantages to the Philippines, POGO should be stopped at its source to address the social issues effectively.
Cebuano
English
Filipino
***
We appreciate your reading. You may also consider sharing it with others.
Please comment below if you found this post interesting.
Be one of our
DONOR
/
SPONSOR
to support NextGenDay news website.
***
Please follow and like us: