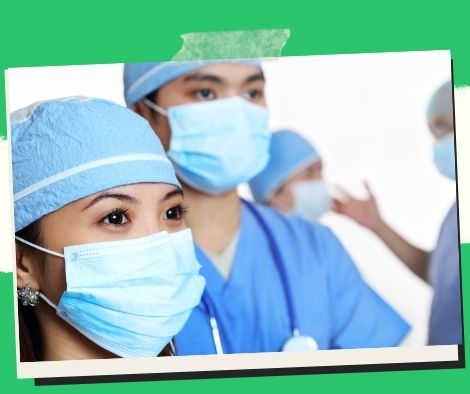 As a record, 8K PH grads pursue US jobs, and nurses' compensation increases.
Cebuano
English
Filipino
On Monday, Rep. Marvin Rillo of Quezon City's 4th District encouraged lawmakers to support House Bill No. 5276, raising the minimum wage for nurses employed by public healthcare facilities.
A record 8,128 nursing graduates from the Philippines took the National Council Licensure Examination (NCLEX) for the first time from January to June of this year to find employment in the United States. Rillo, the vice chairperson of the House Committee on Higher Technical Education, made the call.
The US National Council of State Boards of Nursing Inc. oversees the NCLEX.
Compared to the 3,550 Filipino nursing graduates who took the US licensing exam, or the NCLEX, for the first time during the same six-month period in 2021, Rillo noted that the current number reflects an increase of 128 percent.
The data, which was only recently made public, "clearly indicates that an increasing number of Filipino nurses are eager to practice their profession in America, mostly due to record-high salaries there," he continued.
9,788 nurses in the Philippines took the NCLEX for the first time in 2021.
The Department of Health recently reported that the Philippines' public and private hospitals needed to hire 106,541 nurses to fill open positions.
To prevent public hospital nurses from departing for better-paying positions abroad after working here for only one or two years, Rillo remarked, "We have to invest more actively to retain our nurses."
The Salary Standardization Law of 2019 stipulates that six notches should increase the lowest basic wage for nurses employed in public health facilities to Salary Grade 21, or a 75 percent increase from PHP36,619 to more than PHP63,000.
Rillo noted that in addition to government nurses, private hospitals in the nation must spend more money to retain their staff members; otherwise, "they are likely to lose more nurses to overseas companies."
Even in America, according to information provided to Rillo, several US states are losing nurses to corporate organizations that send "travel nurses" to other states that are experiencing a lack of nursing staff.
Registered nurses who work in temporary positions at hospitals, clinics, and other healthcare facilities are known as travel nurses. The average pay for travel nurses can be extremely high because they cover gaps in locations where there are nursing shortages.
According to Rillo, travel nurses in America are being offered wages of up to USD3,000 per week, or about PHP177,000.
In the first half of the year, far more Filipino nursing graduates than those from other Asian nations took the NCLEX.
According to the most recent data from USNCSBN, 629 nurses educated in South Korea and 1,675 nurses educated in India both took the NCLEX for the first time during the same period.
Cebuano
English
Filipino
***
We appreciate your reading. You may also consider sharing it with others.
Please comment below if you found this post interesting.
Be one of our
DONOR
/
SPONSOR
to support NextGenDay news website.
***
Please follow and like us: