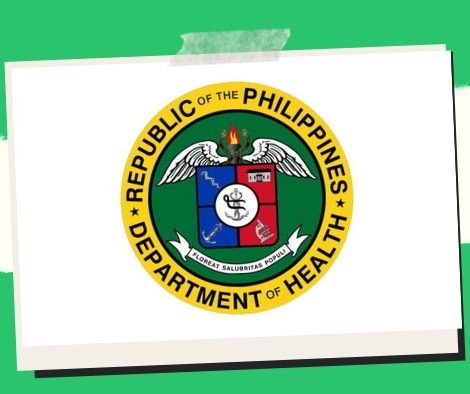 Marcos will appoint the DOH chief Situation at Covid has "normalized."
Cebuano
English
Filipino
On Thursday, President Ferdinand R. Marcos declared that he would not name a Secretary for the Department of Health (DOH) until the country's condition with the coronavirus disease 2019 (Covid-19) pandemic had "normalized."
In a press conference, Marcos insisted that before appointing a health head, the Philippines had to be extricated from both its condition of public health emergency and state of calamity.
"Since we need to open up enterprises, we must abandon the DOH's emergency posture. We need to make the Philippines a more welcoming place for travelers, both business and leisure, and it won't help if we're still in a state of disaster or the only nation still using the masking protocol. We still need to rectify it, he told reporters at the Manila Hotel. Kailangan pa nating ayusin 'yun.
"We must no longer approach the pandemic and COVID as emergencies; instead, we must tackle them as ongoing problems. It resembles the flu and pneumonia. It's always there, but we must take precautions to avoid being ill; that is how we should treat Covid. Nandyan lagi yan pero mag-ingat tayo para hindi tayo magkasakit
Given that it would directly impact how the DOH is currently managing the health crisis, Marcos acknowledged that it would be challenging to immediately lift the status of public health emergency and state of calamity.
"We cannot change how we are handling it just yet because if we lift the state of calamity, our health care workers won't receive the benefits due to them, according to reports. Because of the sluggish procurement, we won't be able to import vaccines.
According to the president, the administration is looking for measures to normalize the Covid-19 situation to entice foreign companies to conduct business there.
"As of now, we're finding ways to normalize the situation, so we don't have to say that the Philippines is still in a state of calamity, so we can tell investors "Visit the Philippines, it's all right here," "As of now, we're finding ways to normalize the situation, so we don't have to say that the Philippines is still in a state of calamity," he said. Paabutin natin 'dun (Let's try to get there), and after that, we'll normalize all of the government's reorganization.
Marcos stated that it is time to approach the pandemic differently than when it first started in 2020, despite discovering the Omicron XBB subvariant and XBC variant in the nation.
"I want the populace to realize that this is government business. I-normalize natin ang trabaho ng gobyerno (let's normalize government work) since not everything is a crisis, he remarked.
He pointed out that Covid-19-related deaths have been few and have primarily affected people with co-morbidities.
The risk factor for developing Covid in 2022 is very different from the risk factor for developing Covid in 2020 or 2021, and the hospitalizations demonstrate that. The rate of death, the expert continued.
The DOH reported discovering 193 cases of the XBC variation and 81 cases of the XBB subvariant on Tuesday.
However, the DOH reminded the populace that the Covid-19 vaccines that are now accessible continue to be effective in preventing serious and critical cases.
Marcos designated Maria Rosario Vergeire, an undersecretary, as the department's chief executive in July.
Still in need of Marcos at DA
He said that the Department of Agriculture (DA), which he currently leads, is subject to the same rule.
There are several things that the President can do that the Secretary cannot, particularly for the reason you stated. Since the issues are so complex, a president will be needed to make changes and turn the situation around, according to Marcos.
He asserted that DA officials back his choice to continue leading the agency and that problems plaguing the farm industry are "deeply rooted."
I brought up the matter with some of the — same staff and employees and secretaries in the DA, and they asked me not to, which is why I've stayed on up till now, he added.
"Our problems with agriculture are deeply ingrained. It is referred to in the nakaraang napakaraming taon. As of right now, neither kabilis nor kadali na ibalik sa ating magandang system dati are possible. Our issues in agriculture are deeply ingrained, says Kaya't. It has been going on for a while. It is, therefore, difficult to return it to the system in the same manner as previously. I believe I'm still required there because of this, he continued.
Cebuano
English
Filipino
***
We appreciate your reading. You may also consider sharing it with others.
Please comment below if you found this post interesting.
Be one of our
DONOR
/
SPONSOR
to support NextGenDay news website.
***
Please follow and like us: