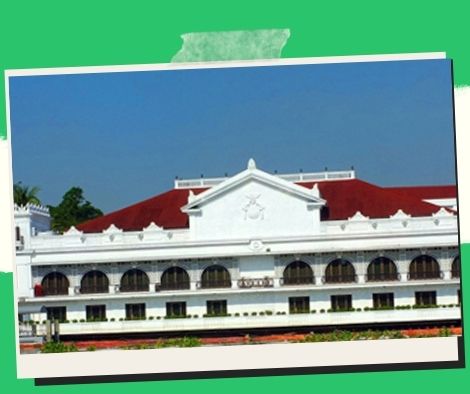 PRRD passes legislation renaming Roosevelt Avenue Fernando Poe Jr. Avenue.
President Rodrigo Duterte has approved legislation renaming Roosevelt Avenue in Quezon City's Legislative District 1 to Fernando Poe Jr. (FPJ) Avenue.
The Department of Public Works and Highways (DPWH) shall publish the required regulations, directives, and circulars to execute the terms of Republic Act No. 11608, which was signed by Duterte on Dec. 10, 2021, and released on Thursday.
The Act, which originated in the House of Representatives, was enacted by the House on September 9, 2020, was revised by the Senate on September 13, 2021, and the House of Representatives agreed to the revisions on September 27, 2021.
The original legislation in the House and Senate sought to rename Del Monte Avenue (traversing Barangays Nayong Kanluran, Paltok, Paraiso, Del Monte, Damayan, Masambong, Talayan, Manresa, Siena, St. Peter, San Jose, and Amoranto).
Catholic groups, on the other hand, have spoken out against the renaming of Del Monte Avenue, citing its religious significance as the site of Quezon City's first Christian settlement.
Later, an amendment was introduced to rename Roosevelt Avenue after Poe's ancestral home, which is located there.
The 2.9-kilometer stretch of road runs from Quezon Avenue in Barangay Santa Cruz to the Edsa crossroads.
For decades, FPJ was regarded as the "King" of Philippine cinema, but he died on Dec. 14, 2004, at the age of 65, just months after his unsuccessful presidential run.
After suffering a stroke and drifting into a coma, he died of thrombosis with multiple organ failure.
He appeared in roughly 300 action films during his 46-year acting career.
In 2012, he was named a National Artist posthumously.
Meanwhile, on December 10, 2021, Duterte signed the following laws:
*RA 11603, an act renaming the segment of the Mountain Province Boundary-Calanan-Enrile Road in the City of Tabuk, Province of Kalinga, from the Antonio Canao Bridge in Barangay Calanan, through Barangays Bulanao and Ipil, up to the Alliog Bridge in Barangay Nambaran, as Manuel S. Agyao Boulevard;
*RA 11605, an act designating the Sagada-Besao-Quirino Road in Ilocos Sur as a national highway;
*RA 11606 is a law that designates the San Fernando Bypass Road and the San Fernando Bypass Extension Road in the Province of La Union as national highways.
*RA 11607, an act renaming the Marawi-Maguing-Bumbaran-Wao Road as Gov. Mamintal M. Adiong Sr. National Road, which runs from Marawi City to the municipalities of Maguing, Bumabaran, and Wao, all in the province of Lanao del Sur.
Please follow and like us: