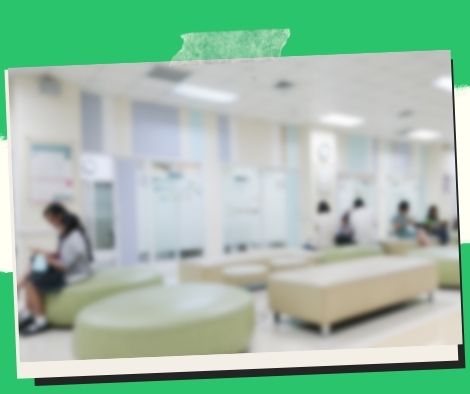 The Department of Health has approved Baguio Hospital as a kidney transplant center.
BAGUIO CITY, PHILIPPINES — According to a doctor, the Baguio General Hospital and Medical Center (BGHMC) Kidney Transplant facility has been accredited by the Department of Health (DOH).
Dr. Virginia Mangati, adult nephrologist and chief of the Hemodialysis facility, stated they got accreditation on April 4 during a news conference on Wednesday at the DOH-Cordillera regional training center.
The Cordillera Administrative Region (CAR), which includes regions 1, 2, and 3, is served by BGHMC, a DOH-run tertiary hospital.
According to information released to the media, 146 renal disease patients at the BGHMC dialysis center receive hemodialysis therapy one to three times per week.
"With the BGH[MC] center, lumapit na ang kidney transplant center na sa mga taga sa atin na dati sa Metro Manila pa sila pumupunta." Dahil mas malapit na ang operation, mas magiging mura na rin (the kidney transplant center has become closer to those from here which before, patients still need to go to Metro Manila). Because it is closer, the transplant will be less expensive)," the doctor explained.
She claims that a patient will need at least PHP1.2 million for the treatment, with the Z-package of the Philippine Health Insurance covering around half of the cost (PhilHealth).
She went on to say that they needed at least PHP200,000 for a six-month medicine, which is required following an operation.
The doctor noted that dialysis is only a temporary solution for people with renal failure, as everyone eventually wants to receive a transplant.
Following the accreditation, ten patients expressed interest in receiving a transplant, while six others enquired about it, according to the doctor.
According to the doctor, a patient undergoing a kidney transplant must go through a series of operations, examinations, and assessments from pre-transplant through post-transplant.
"Work-up for possible transplant involves donor and recipient orientation, consent signing, and tissue typing," she stated.
Mangati added that confirming that the donor is a willing rather than a paid donor, which could lead to human trafficking, is also a part of the procedure.
"We need to run a lot of tests," Mangati explained, "and this will necessitate a continual return to the center before, during, and after the treatment."
The kidney transplant center is one of the BGHMC's many new initiatives and specialty centers. A trauma center, a cardiac center, and other specialty medical services are also in the works.
Please follow and like us: