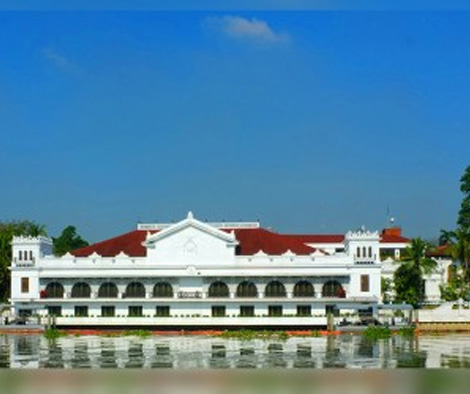 The ICC complaint hasn't deterred Duterte: Palace
According to Malacañang, President Rodrigo Duterte seems unconcerned with the International Criminal Court's (ICC) request for judicial permission to examine his administration's anti-drug campaign.
According to Presidential Spokesperson Harry Roque, the President will continue to do his job, but outsiders will not be allowed to infringe on the country's sovereignty.
"This matter hasn't affected the President in the least. They are free to do what they want. In an interview with ANC, he said, "The President is certain that he has to do what he has to do as a legally elected President."
Unlike his detractors, he said emphatically that Duterte would never accept police excesses in the fight against illicit narcotics.
"He has allowed members of the public to submit complaints. The DOJ (Department of Justice) is currently conducting investigations. If anybody thinks they are being victimized, even the President has said repeatedly that he will not back police actions that violate the law, but will back them when they are acting lawfully," he said.
Despite his refusal to assist with the investigation, Roque claimed Duterte would let the ICC "do what they want."
"I believe that is the President's correct viewpoint. If they have the ability, let them do what they want, but in the meanwhile, he would maintain Philippine sovereignty and independence from international interference," he added.
He claimed that only local courts have exclusive jurisdiction over the President, insisting that he had nothing to hide from the world world.
"It's as straightforward as there is a concept of sovereignty. Sovereignty is exclusive; it is exercised to the exclusion of others, and it was on this premise that we agreed to join the ICC. Sovereignty and authority are exerted solely and exclusively by domestic states. That is just the essence of a sovereign state," he said.
Meanwhile, Roque wished the International Criminal Court (ICC) "good luck" in gathering primary evidence to substantiate accusations of extrajudicial executions and other violations in the anti-illegal narcotics operation.
"Well, best of luck!" Because they need primary evidence based on the preliminary examination report, and any court, whether international or domestic, will need a primary document and primary evidence; regrettably, this is not the sort of material relied upon by Bensouda," he added.
Roque called the ICC's decision "legally erroneous" and "politically motivated" on Tuesday.
"It is legally incorrect because, first and foremost, the International Criminal Court (ICC) has no jurisdiction over the topic of crimes against humanity as claimed in her (Bensouda) dossier against President Rodrigo Roa Duterte," he added.
After Bensouda launched a preliminary investigation into the drug campaign in February 2018, the Philippines withdrew from the Rome Statute, which established the ICC.
Duterte said that the ICC has no authority since the Rome Statute was never published in a wide circulation publication or in the Official Gazette.
In March 2019, the nation formally withdrew from the ICC.