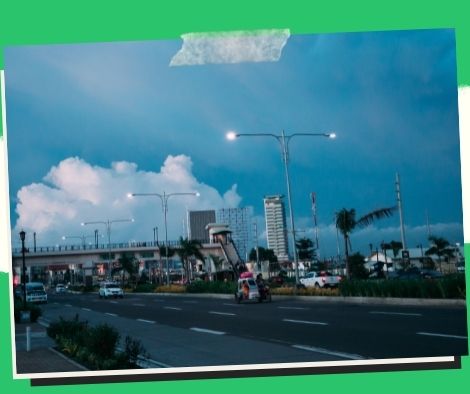 PRRD's legacy in Iloilo includes major infrastructure initiatives.
CITY OF ILOILO – The Ungka II overpass and Iloilo Sunset Boulevard, two major projects under construction in the city, will serve to remind Ilonggos of President Rodrigo R. Duterte's administration, which will end on June 30.
The PHP680-million Ungka II flyover, which will be built at the intersection of Sen. Benigno Aquino Jr. Avenue and Felix Gorriceta Jr. Avenue in Pavia, is set to open by the end of the month.
The four-lane, 453.7-lineal-meter flyover is anticipated to relieve traffic congestion between the city and the Iloilo International Airport in Cabatuan.
In a follow-up interview on Thursday, Iloilo City Mayor Jerry P. Treas said, "The traffic is worse in that region, so once it is completed, the traffic (issue) would probably be handled."
Meanwhile, the PHP1.4 billion Iloilo Sunset Boulevard project, which would see a 4.95-kilometer road built from Mandurriao's Barangay Tabucan to Oton's Barangay Cagban, broke ground on April 25, 2022.
"The road connecting Mandurriao and Oton will create new investment opportunities in So-oc," the mayor remarked.
The Iloilo Sunset Boulevard, officially known as the Iloilo River North Bank Road, will be built in two phases, with the first phase planned to open in March 2023.
Senator Franklin Drilon of Ilonggo, who will also step down on June 30, has overseen both projects carried out by the Department of Public Works and Highways regional office.
The mayor added that practically all major initiatives in Iloilo are thanks to Drilon's efforts, so he was initially concerned when he learned that the senator would likewise resign from government duty.
"His role as one of the Senate's senior senators cannot be overstated. "However, since he poured the majority of his projects here, we have seen how the city has improved," the mayor remarked.
He hopes that the current crop of Ilonggo leaders, which includes re-elected Representative Julienne Baronda and Uswag Ilonggo party-list Representative Jojo Ang, will continue to pursue and implement more initiatives in the city.
Please follow and like us: