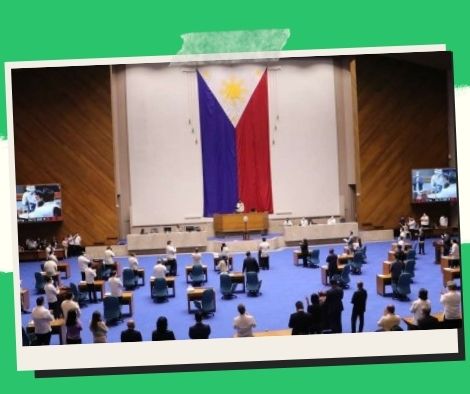 Solon seeks to increase production and investment in the agricultural sector.
Cebuano
English
Filipino
On Wednesday, a senator stated that in order to protect jobs, particularly in rural areas, the government should concentrate its efforts on boosting productivity and investments in the agricultural industry.
Joey Salceda, chair of the House ways and means committee, said in a statement that although agricultural employment is still essential in rural areas, there was a loss of about 511,000 jobs from one quarter to the next.
"Prices depend on a robust agricultural industry, and so do these jobs. As such, it is crucial that we take every effort to increase investments and production in the agricultural sector," Salceda said.
Salceda made the comment after the Philippine Statistics Authority (PSA) revealed that the nation's jobless rate decreased from 5% in September of this year to 4.5 percent in October 2022.
The country's unemployment rate in October 2022 was the lowest it had been since the coronavirus epidemic first appeared in the country in 2019. (Covid-19).
Salceda said loans and investments to boost the agricultural industry would be offered through the Agri-Agra law revisions.
Republic Act (RA) 11901, which repealed RA 10000 or the Agri-Agra Reform Credit Act of 2009, mandates agriculture, fisheries, and rural development financing system to improve the productivity, income, competitiveness, and welfare of farmers, fisherfolk, agri-based workers and organizations and other target rural community beneficiaries.
Due to the New Agrarian Emancipation Act's upcoming enactment into law, which excuses PHP58 billion in agrarian reform loans for 1.18 million hectares of land, Salceda is also anticipating investments in agriculture.
House Bill 3917, which seeks to amend RA 10845, the Anti-Agricultural Smuggling Act of 2016, by designating the smuggling of tobacco, whether it is made or not, as economic sabotage and a non-bailable offense, was approved by the chamber on second reading on Tuesday.
A concerted national effort towards increased food production will result in more agri-sector jobs and lower food prices, according to Salceda. "I am also working on ways to increase agricultural financing through the Landbank of the Philippines, which has about PHP700 billion in free cash that it can invest in the sector, as long as it can generate acceptable returns on these investments.
He also emphasized the approximately 54,000 jobs lost in the health sector, which can be rectified with more aggressive labor deployment negotiations with partner nations.
A quick fix, according to Salceda, is to raise the nurse deployment cap from its present level of 7,000.
Adding that these new employment opportunities must be maintained, he claimed that the October jobs report shows that the economy's reopening is generating new jobs in industries that suffered greatly from the pandemic, including wholesale and retail trade, transportation and storage, and construction.
"We must make sure that these new employees are lasting jobs that employees can keep onto, not seasonal (i.e., for the Christmas consumer rush)," he stated.
In the future, he said, "I am convinced that we have the resources we need to make this job increases lasting and more inclusive, especially for rural populations."
Cebuano
English
Filipino
***
We appreciate your reading. You may also consider sharing it with others.
Please comment below if you found this post interesting.
Be one of our
DONOR
/
SPONSOR
to support NextGenDay news website.
***
Please follow and like us: