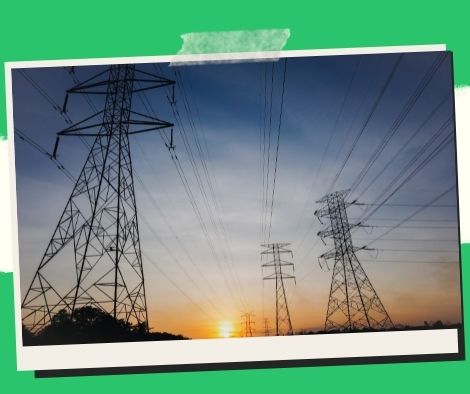 PBBM is receptive to technological advancement to improve the supply of PH energy
Cebuano
English
Filipino
On Thursday, President Ferdinand R. Marcos Jr. declared himself open to researching technology that could improve the Philippines' electricity supply.
In a meeting with Marcos at the Okura Hotel in Tokyo, Japan's Energy for a New Era (JERA) Co. Inc. president Satoshi Ondoa stated that the power generation company is collaborating with the Philippine-based Aboitiz group to train their engineers for the development of technologies that would be advantageous to both parties.
The two private companies' promotion of new technology, according to Marcos, is "extremely significant."
"I don't need to provide any examples or explanations of the dire scenario with regard to fuel, fuel supply, or supply chain issues that exist globally. To ensure that our objectives for development are well supported by a sufficient electricity supply, all of these require careful preparation on the part of the Philippines "said the President.
"And like most nations, we are currently in the midst of the transition from conventional to renewable energy sources. Now, solar and wind are among the well-known conventional renewable energy sources. There are currently hydroelectric and other emerging technologies, "Marcos threw in.
For the Philippines to have a sufficient supply of energy, according to Marcos, new fuels must be developed.
In addition, he expressed confidence that the Philippine government will actively participate once the knowledge transfer results from the collaboration between JERA and the Aboitiz power enterprises.
The President stated, "I suppose now that they've really been talking about the interim – what we're doing till renewables can take the whole – can be able to serve rather the full need of the Philippines and beyond. "Investment is necessary, of course, but technology transfer is much more crucial, and that will give the Philippines the self-sufficiency we've been lacking."
The Marcos administration has made the utilization of renewable energy one of its main goals and has been putting policy reforms into place to assist the nation in increasing the share of renewable energy in the country's energy mix to 35 percent by 2030 and 50 percent by 2040.
Marcos also made reference to the administration's intention to switch from ammonia to green hydrogen.
He stated that it is crucial to consider many possibilities and be ready for new developments, particularly when it comes to the subject of clean renewable energy sources.
Satoshi informed Marcos that the expanding Philippine economy is supported by JERA and the Aboitiz group, which is led by Sabin Aboitiz, who also acts as the lead convenor of the Philippines' Private Sector Advisory Council.
Additionally, he gave the Marcos administration assurances about a steady supply of liquefied natural gas (LNG) to support the country's economic expansion.
"We are working with Aboitiz and Sabin-team san's in various fronts to support the Philippines… with the economy growing at a quick rate, in order to secure a stable supply," Satoshi told President Marcos.
"We purchase more than 30 million tons of LNG annually, but I may have already said this in June. As a result, we will be able to assist the Philippines in providing LNG as a transition fuel "Added he.
One of the biggest energy producers in the world is JERA.
According to its website, JERA is always working to actively create large-scale renewable energy projects as well as integrated gas-to-power projects that encompass fuel procurement through power generation in order to address the needs of many nations and areas.
***
We appreciate your reading. 😊Simple Ways To Say Thanks & Support Us:
1.) ❤️Give a Tip. If you would like to make a small donation to support us, please give a tip thru PayPal at
https://paypal.me/SocialBoostVA
😊❤️
Subscribers in the Philippines can make donations to mobile number 0917 906 3081, by using the GCash website or GCash mobile application.
2.) Be one of our
SPONSOR
. We can published your promotions, PR stories/news articles with contact details as an additional exposure of your company products and services.
3.) 👍 Give this news article a Thumbs Up, Leave a Comment (at Least Five Words), and Share!
***
Cebuano
English
Filipino
Please follow and like us: