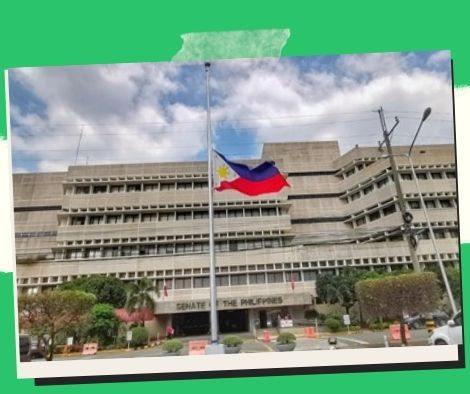 The incoming chair promises new regulations will make the Senate Blue Ribbon more impartial.
New guidelines will enhance the performance of the Senate Committee on Accountability of Public Officers and Investigations, also known as the Blue Ribbon Committee.
The separation of detention and commitment orders, the preliminary determination process, referral to prosecution, and the creation of the Blue Ribbon General Counsel are among the new regulations, according to Senator Francis Tolentino, the presumed committee chair for the 19th Congress, who made the announcement on Friday.
In an interview with a news program, Tolentino stated, "'Yung (The) preliminary determination, ibig sabihin, bago po isalang ay magkakaroon po ng set ng committee para i-determine kung meron bang substantial likelihood na dapat mag-proceed (It means, before being summoned, there will be a committee to determine if there is a substantial likelihood to proceed), merong (
Tolentino clarified that before being submitted to the court, the reference to prosecuting must be signed by the committee chairperson and approved by the Senate President.
Rapid prosecution will be the Blue Ribbon General Counsel's main priority.
"It is that position's mataas, please. It is certain that I am in a high position here. I am a retired justice who has been waiting for me to apply so that I can do the prosecuting. Perhaps we'll get a retired judge for this so that the investigation and prosecution are ongoing "said Tolentino.
Tolentino claimed that the regulations had become outdated and had remained unchanged for a considerable amount of time.
He committed to conducting hearings fairly, rigorously adhering to the law, and he promised that this would be the case.
Despite Senator Alan Peter Cayetano's declaration that he would join the minority instead if he wasn't chosen to lead the committee, presumptive Senate President Juan Miguel Zubiri confirmed that Tolentino had been chosen to lead the Blue Ribbon committee by the Senate's "super majority" in a recent interview.
Cayetano said Tolentino is a great pick in a statement on Thursday.
"I wholeheartedly endorse his leadership of this crucial group. I hope he would do everything in his power to ensure that this government is truly answerable to the people "said he.
According to Cayetano, he is still debating whether to join the majority or minority.
"I've said before that everyone is qualified. As a former Speaker of the House, Senator Cayetano is, kahit po si Senator Cayetano, kwalipikado po siya (I am claiming that all are qualified). I appreciate his support, "Nagpapasalamat din nga pala ako sa pagsuportang ibinigay niya," "added Tolentino.
Please follow and like us: