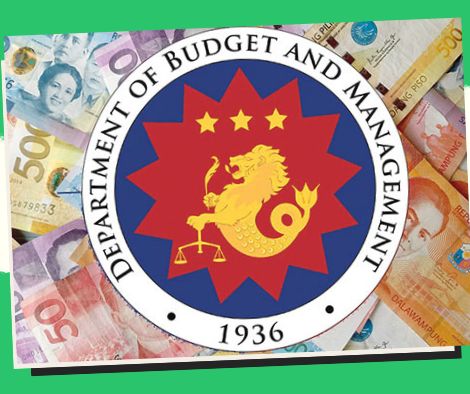 DBM chief: More financing is required for cancer prevention and treatment
Amenah Pangandaman, the budget secretary, is advocating for more funds to support national cancer prevention and control programs.
Save/Share this post with QR CODE
Despite the fact that Republic Act 11215, also known as the National Integrated Cancer Control Act (NICCA), was put into effect under the Marcos administration, Pangandaman claimed that much more needs to be done to aid Filipinos who are suffering from cancer and increase public awareness of the disease.
In a speech given during the Fourth Philippine National Cancer Summit on Thursday at the Crowne Plaza Manila Galleria, Pangandaman said, "We have developed the aforementioned sustainable finance mechanism and taken important measures toward the development of the implementation of the NICCA."
Even so, she continued, "we still have a long way to go and a longer list of things to hope for, like better funding for better cancer research and development in the nation, perhaps a national research and development program for cancer control, and more facilities and better technologies for screening, early detection, diagnosis, control, and care."
Pangandaman made the comment while pointing out that one of the main causes of death in the nation for a long time has been cancer.
She observed that many Filipino families, even those in the upper-income categories, are "exposed to catastrophic health spending" because of high treatment costs and restricted coverage of cancer care under the present public programs.
According to Pangandaman, who cited 2019 predictions, almost 60% of all public cancer spending is made up of out-of-pocket expenses and private insurance.
"As a result, we should discuss public oncology finance through the progress of the National Integrated Cancer Control Act's or NICCA's implementation with a focus on sustainability. This would allow us to give future generations of Filipinos access to high-quality, reasonably priced cancer-related healthcare, she said.
PH "Cancer-free"
Pangandaman expressed hope that the government's measures would lead to the Philippines becoming a "cancer-free" country.
She said this while praising the administration for having already put in place public-private partnerships and tax measures to maintain public oncology finance as well as other mechanisms for the execution of NICCA.
"We keep holding out hope that there will soon be a world without cancer. And witnessing all the attempts and steps in this direction encourages me to think it's feasible. Rest confident that the Department of Budget and Management shares your commitment to helping the Philippines achieve its goal of being cancer-free "said Pangandaman.
Pangandaman assured that the Marcos administration places a high priority on enhancing Filipinos' health and bolstering the capacity of the healthcare system, noting that it has allotted approximately PHP327.21 billion in the budget for the health sector, representing an increase of 17% from the budget for the previous year.
The national government has allocated about PHP1.06 billion for the National Integrated Cancer Control Program (NICCP) and PHP500 million for the Cancer Assistance Fund (CAF) under the PHP327.21 billion budget, according to Pangandaman.
"To provide funding and support for cancer control activities, raise public awareness about cancer, its causes, and its prevention, and promote healthy lifestyles to lower the risk of developing cancer," she said, "we have allocated PHP1.06 billion for the National Integrated Cancer Control Program."
The Cancer Help Fund, which would supplement current financial support systems like the PhilHealth coverage and Malasakit funds, has been given a PHP500 million budget, according to Pangandaman.
Pangandaman also mentioned the PHP100.2 billion budgetary allotments for the National Health Insurance Program, PHP32.63 billion for the Medical Assistance to Indigent and Financially-Incapacitated Patients Program, PHP26.81 billion for the Health Enhancement Facilities Program, and PHP16.95 billion for the National Health Workforce Support System.
The National Economic and Development Authority Board's approval of the PHP6 billion cancer center's development at the University of the Philippines-Philippine General Hospital in Manila, she added, will give cancer patients access to a larger facility with superior technology.
"As a result, it is essential that participants from all sectors, including the public, business, academic, and research sectors as well as non-governmental organizations and civil societies, participate in today's event. Our key to achieving these goals will be your dedication to the cause and strong community involvement, added Pangandaman.
In conjunction with the celebration of Cancer Awareness Month and the fourth anniversary of the signing of the NICCA, the Fourth Philippine National Cancer Summit was held.
To promote and enhance multidisciplinary, patient-focused, and high-quality cancer care, it brought together many stakeholders from the national and international cancer communities.
***
We appreciate your reading. 😊Simple Ways To Say Thanks & Support Us:
1.) ❤️GIVE A TIP. Send a small donation thru PayPal at
https://paypal.me/SocialBoostVA
😊❤️
Subscribers in the Philippines can make donations to mobile number 0917 906 3081, thru GCash.
2.) Be one of our
SPONSOR
and GET a website backlink. We can publish your PR stories, news articles, and company promotion for your products/services as additional exposure.
3.) 👍 Give this news article a THUMBS UP, and Leave a Comment (at Least Five Words).
***
Please follow and like us: