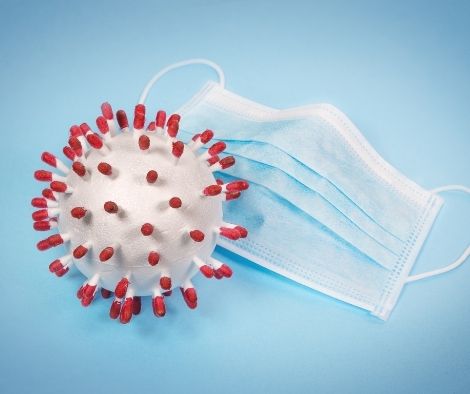 Be on the lookout for the Covid-19 case spike, Lambda variant: PRC.
On Monday, the Philippine Red Cross (PRC) urged the public to take additional precautions as the number of active Covid-19 cases surpassed 100,000.
The Department of Health has discovered a case of the new Lambda variation, which has been verified in more than 20 nations, after the hyper transmissible Delta version.
The first person to test positive for Lambda was a 35-year-old woman in July. She has subsequently made a full recovery.
The Lambda has not yet been recognized as a variation of concern by the World Health Organization.
Senator Richard Gordon, head of the PRC, urged the people to take precautions and be vaccinated at all times.
"Wear a mask at all times. I suggest that you wear a double mask while in crowded places, maintain appropriate social distance, wash and disinfect your hands on a regular basis, and remain at home as much as possible "On Monday, he stated in a press release.
Getting vaccinated, according to Gordon, is still the best approach to achieve population protection.
"Vaccines are effective, and they save lives every day. Getting vaccinated is the greatest approach to protect yourself, your loved ones, and your community "he said
Vaccinees may make an appointment at Bakuna Centers and Bakuna Buses by calling PRC hotline 1158.