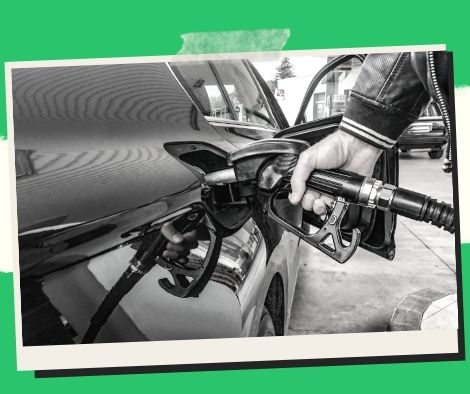 Diesel and kerosene costs are being rolled back by oil companies; LPG prices are expected to rise again.
After nine weeks of rising oil prices, kerosene and diesel prices will be reduced.
Caltex, Cleanfuel, Petro Gazz, Petron, Seaoil, and Shell will reduce diesel prices by PHP0.35 per liter beginning Tuesday morning but will raise gasoline prices by PHP1.15 per liter.
Caltex, Petron, Seaoil, and Shell will all lower the price of kerosene by PHP0.30 per liter.
Diesel has climbed by PHP9.10 per liter in the last nine weeks, while gasoline has increased by PHP8.35 per liter and kerosene has increased by PHP8.06 per liter.
According to the Department of Energy's (DOE) oil bulletin for trading days October 11 to 15, Dubai crude rose USD3 per barrel week on week, while MOPS gasoline and diesel rose USD5.25 per barrel and USD3.80 per barrel, respectively.
The increase in oil price benchmarks was ascribed by the DOE to the constrained supply and improving oil demand.
"The improved Covid-19 (coronavirus disease 2019) situation, the easing of mobility restrictions, and the reopening of borders by numerous nations fanned the hopes of increasing oil demand," the report continued.
Brent and West Texas Intermediate (WTI) crude oil prices rose last Friday, finishing at USD84.34 and USD83.57 per barrel, respectively.
Global oil prices rose ahead of the Organization of Petroleum Exporting Countries and its Allies (OPEC+) meeting, as the cartel is likely to sustain output in the face of growing demand.
Liquefied petroleum gas (LPG) prices, however, have risen for November.
Petron has declared that starting at 4 p.m. Monday, it will increase the price of LPG by PHP3.10-per-kilogram.
For a normal 11-kilogram LPG tank, this will result in a PHP34.11 increase.
This month, the price of Petron AutoLPG will increase by PHP1.73 per liter.
Please follow and like us: