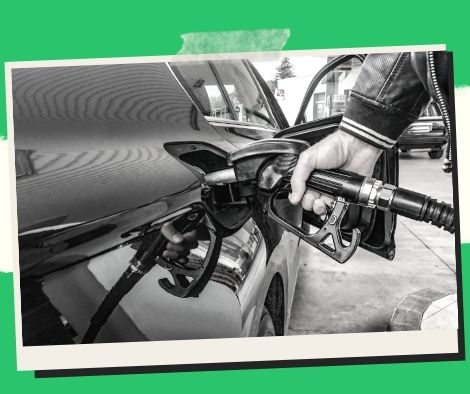 Ang is willing to sell Petron to the government.
In the wake of successive price hikes, Petron President and Chief Executive Officer Ramon Ang stated on Monday that he is willing to sell the oil business back to the government.
Ang told MPs during a House ways and means committee hearing on petroleum price monitoring that he is willing to transfer Petron, which was originally state-owned and regulated, to the government at market value.
'Yung sina-suggest na bilhin ng gobyerno 'yung Petron… whenever po puwede ko pa ipautang sa Philippine government, bilhin ninyo ito ng over five years to pay,' Bebenta ko kaagad sa inyo kung gusto ng gobyerno bilhin handa niyo na, sabihin niyo na. Pagawan niyo na ng valuation na na na na na na na na na na na na na na na na na na na na na na na na na na na na na n I swear, if the government wants to buy it, just let us know, and I'll sell it to you right away. You instantly prepare an appraisal), "Ang expressed his thoughts.
During the same hearing, the panel established a technical working group (TWG) to draft a substitute bill to repeal the Tax Reform for Acceleration and Inclusion (TRAIN) law's fuel excise taxes.
From December 1, 2021, to June 1, 2022, excise taxes on diesel (from PHP6/liter) and kerosene (from PHP5/liter) will be totally suspended, while excise taxes on gasoline would be reduced by up to PHP3/liter.
Given the use of unleaded gasoline by the public transportation sector, the TWG would also be entrusted with differentiating rates between premium and unleaded gasoline.
The proposal, according to the Department of Finance (DOF), will result in a loss of PHP37.5 billion in revenue.
Increases in value-added tax (VAT) collection as a result of rising pricing, according to committee chair Joey Salceda.
Salceda's suggestion, according to the DOF, could raise disposable incomes by 0.22 to 0.48 percent, increase consumption by 0.2 percent, and cut inflation by 0.14 percent.
The TWG was also directed to direct the DOF and Department of Energy to monitor prices and exercise motu proprio powers to investigate unusual price activity, to revert to TRAIN tax rates if crude oil prices fall below USD60/barrel during the suspension period, and to give the Development Budget Coordination Committee the authority to reduce excise tax rates when certain thresholds are crossed.
When prices rise, it was also proposed to create a Social Impact Stabilization Fund, which would be used and allotted as Ayuda (help) for the poorest 80% of households by income. This will be paid for by levying a PHP2/liter surcharge on petroleum goods when prices fall below the 30-year average.
"The government has informed me that we do not have the funds to provide large-scale assistance to individuals who would be impacted by increasing petroleum costs. This feature, I believe, resolves the issue. When prices rise in the future, we will have finances to support widespread financial relief "he stated
Please follow and like us: