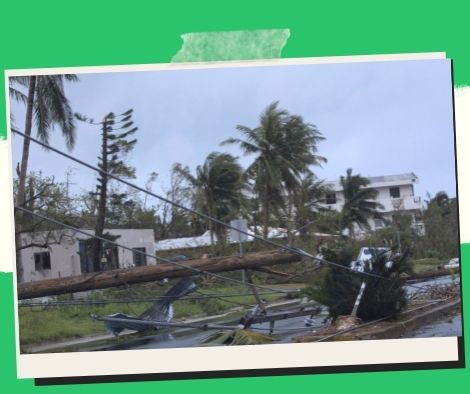 The DPWH has completed extensive repairs to the infrastructural damage caused by 'Odette.'
The Department of Public Works and Highways (DPWH) announced on Saturday that significant emergency road and bridge repairs in areas hit by Typhoon Odette in December 2021 have been completed.
Repairs were completed in 15 days, according to Secretary Roger Mercado, with 47 national road sections cleared and reopened.
"The reopening of highways allowed the national government, local government entities, and NGOs (non-governmental organizations) to swiftly extend relief efforts, particularly in areas that had been mostly unaffected," he said in a statement.
Last week, Mercado and other DPWH officials visited the islands of Cebu, Negros Oriental, Bohol, Southern Leyte, Surigao del Norte, and Dinagat to inspect affected infrastructure.
"Southern Cebu is now accessible to cars," he said, adding that "regional offices worked around the clock to ensure the rapid reopening of the Sariling Bridge in Malabuyoc, Cebu."
After "Odette" made landfall in Cebu on Dec. 17, 2021, the Sariling Bridge approach along the national highway, which connects the towns of Alegria in the north and Ginatilan in the south, collapsed.
In Cebu, 500 grocery bags were provided to Malabuyoc locals, 500 packs of rice and products were distributed to Alegria inhabitants, and 750 food packs were delivered to Negros Oriental.
Cash assistance was given to Bohol, Cebu's 7th congressional district (Alcantara, Alegria, Badian, Dumanjug, Ginatilan, Malabuyoc, Moalboal, Ronda), Negros Oriental, Siargao, Dinagat Islands, and the island municipality of Limasawa, Southern Leyte, as part of the DPWH's "Operation Malasakit (Concern)" led by officials and
Please follow and like us: