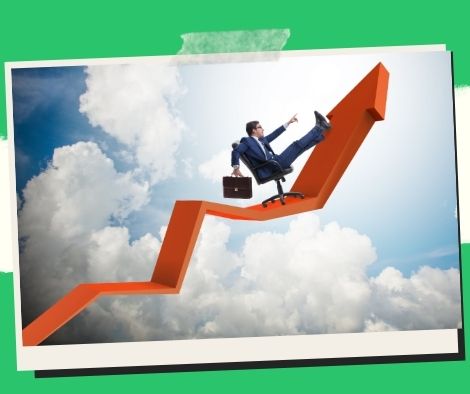 PSEi rises despite falling oil prices; the peso is moving sideways.
On Friday, the local market index rose following recent declines, and the peso maintained its sideways performance against the US dollar.
The PSEi, which measures activity on the Philippine Stock Exchange, increased by 7.22 points, or 0.12%, to 6,263.39 points.
In contrast, All Shares finished level after falling 0.02 percent, or 0.8 points, to 3,381.06 points.
Holding Firms, Financials, and Services all saw gains of at least 5% during the day, making up half of the sectoral indices.
On the other hand, property lost 0.79 percent, industrial lost 0.19 percent, and mining and oil lost 1.49 percent.
There were only 604.04 million shares traded, or PHP3.29 billion, in the weak volume.
At 92 to 82, losers outnumbered winners, while 56 shares remained unchanged.
On a weaker dollar, local shares closed Friday slightly higher. Oil price declines were also taken into account by investors, according to Luis Limlingan, head of sales at Regina Capital Development Corporation (RCDC).
4.8 percent of Brent crude oil futures fell to USD 101.79 per barrel, according to Limlingan, while 5.06 percent of West Texas Intermediate (WTI) fell to USD 94.83 per barrel.
He linked rising US gasoline inventories to the drop in oil futures prices.
He noted that worries about the direction of demand in the upcoming days also dampened emotions in the wake of the European Central Bank's (ECB) surprise rate drop.
The ECB ended the period of negative interest rates on Thursday (Manila time) by increasing its benchmark deposit rate by 50 basis points to 0%.
This is the first rate increase in eleven years, and the increase exceeds market forecasts, which were intended to meet the rapidly increasing inflation rate.
Following the restart of supply flows from Libya and Russia's gas delivery to Europe, Limlingan claimed that concerns over the oil supply also subsided.
The local currency, which ended the day at 56.28 from 56.35 the day before, is still ending the day sideways versus the US dollar.
It fluctuated between 56.39 and 56.27 from its opening price of 56.35 on Friday.
For the day, the average level was 56.327.
Volume increased to USD789 million from USD647.45 million in the prior session.
Please follow and like us: