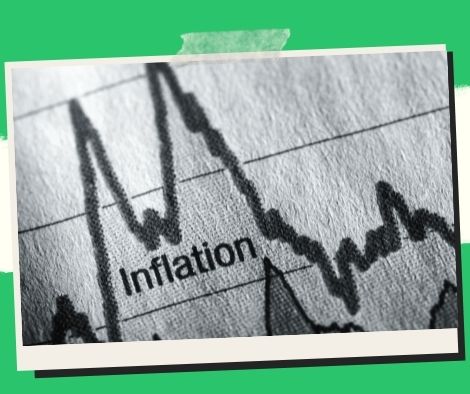 Marcos: The PH economy is doing well despite "out of control" inflation.
Cebuano
English
Filipino
Even though the nation's inflation rate rose to 8% in November, the Philippine economy is still recovering from the negative effects of the Covid-19 outbreak, according to President Ferdinand R. Marcos Jr.
Marcos stated that the nation is on pace to retain its good economic performance and attain the government's growth objective of 6.5 to 7.5 percent for 2022 during a speech at the 11th Arangkada Philippines Forum in Pasay City.
Although the economic rate in the Philippines appears to be good, he claimed that inflation is "rampant and out of control."
We recently learned from the Philippine Statistics that we reached 8% in November, added Marcos.
According to data from the Philippine Statistics Authority (PSA), inflation increased to 8% in November at a quicker rate than it did in October (7.7%).
According to PSA deputy national statistician Divina Gracia del Prado, the most recent figure is the nation's "highest recorded inflation since November 2008," when it rose to 9.1 percent amid a global financial crisis.
The government is currently identifying the sectors of the economy that are the main causes of that inflation, including imports, Marcos said.
"Unfortunately, imported inflation continues to be one of the key causes of that inflation. Therefore, import substitution is still a wise move, he said, not just for our foreign exchange reserves but also to control inflation.
increased investments
Because he valued the private sector's involvement in the nation's desire for economic placement in the world, Marcos said his administration will continue developing closer connections with the various chambers of commerce in order to draw more foreign direct investments.
"I believe that the involvement of the private sector—both domestic and international—is essential to our success. Therefore, the relationship between the government, business, and chambers of commerce must continue, he said.
In order to support the government's attempts to "transform" the Philippine economy, he asked both domestic and foreign industry leaders to make investments in crucial fields including research and development, digitalization of processes, and education and skills training.
I avoid discussing recovery because I don't want to restore the Philippine economy to its pre-2019 condition. That will no longer function. Whatever economy forms over the coming months and years would be considerably different from what we were doing, he said.
In order to reduce poverty and revitalize job creation, he promised to significantly enhance economic growth.
By further eliminating travel and movement limitations, enacting economic reforms, and enhancing economic collaboration with trade and investment partners, according to Marcos, the administration is boosting the nation's economic growth.
He claimed that the government is advancing public-private partnerships, making it easier to do business and increasing bureaucratic effectiveness through the advancement of information and communication technology (ICT) and digitalization.
Rest confident that this administration is committed to making the Philippines a viable and sustainable investment location for both domestic and foreign businesses, he said.
sector of manufacturing
Marcos, however, reaffirmed his intention to "build up" the nation's manufacturing industry.
We frequently discuss import substitution. And we make an effort to support sectors of the economy that are export-focused. However, I believe it is also important to focus on the local market and expand our manufacturing capacity, he added.
"We need the private sector to enter in order to develop those markets, the local markets. We are talking about capital-intensive investments just like when we talk about manufacturing. And we are hoping that in the coming years, that will once again be a major factor in our economy," he continued.
He also expressed his congratulations to the Joint Foreign Chambers (JFC) of the Philippines for organizing the Arangkada Forum successfully.
He continued, "It is also heartening to see your desire to cooperate with the government in tackling these issues in order to further accelerate our nation's inclusive growth and economic momentum.
The Arangkada Philippines, which was established in 2010, is a key JFC initiative to boost investment and employment in the nation.
The forum is a yearly gathering of business executives and government representatives to discuss ways to enhance the business and investment climate in the country.
This year's event is themed "Reform, Rebuild, Recover," with the intention of shedding light on how policy changes might hasten and sustain economic recovery.
Cebuano
English
Filipino
***
We appreciate your reading. You may also consider sharing it with others.
Please comment below if you found this post interesting.
Be one of our
DONOR
/
SPONSOR
to support NextGenDay news website.
***
Please follow and like us: