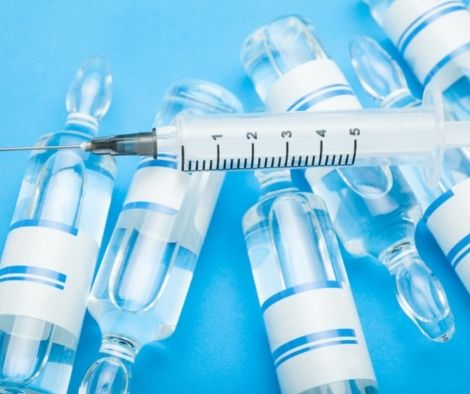 The United Nations and the World Health Organization are being asked to warn wealthy countries to quit stockpiling vaccinations.
On Tuesday, Health Secretary Francisco Duque III appealed to two international organizations to urge rich nations to avoid stockpiling Covid-19 vaccinations in order to increase global availability, particularly for poor countries, as part of an effort to improve global supply.
In a press briefing broadcast life from the Palace, Duque urged the United Nations (UN) and the World Health Organization (WHO) to ensure a more equitable distribution of vaccines, arguing that rich countries are purchasing more doses than they require, putting a strain on the supply of vaccines available to poorer countries.
The UN and the World Health Organization have been asked to appeal to the rich countries that are currently discussing the booster dose or the third dose, Duque said. "Ako po ay nananawagan sa United Nations at World Health Organization napakiusapan ang mga mayayamang bansa at World Health Organization at pinag-uusapan nila iyong booster dose or the third dose," Duque said in a statement.
Duque thinks that stockpiling is "not ethical" in light of the fact that a significant portion of the world's population has not yet received immunization.
"Consequently, if you believe that you are living in a low- to a middle-income country and that you are surrounded by bakuna, you should consider yourself lucky. If only they would pay attention to the concerns of low- and middle-income nations, where there is still a scarcity of vaccines. We are pleading with you because our coverage is still inadequate," he added.
He said that he will officially send a letter to the United Nations and the World Health Organization to "remind the wealthy nations not to forget about the impoverished countries."
"Many peoples across the globe have yet to get even the first vaccination," he said.
The Philippines has given about 12 million doses of the Covid-19 vaccine, according to Presidential Spokesperson Harry Roque.
Roque continued to urge the public to be vaccinated and to follow healthcare procedures in order to prevent the virus from spreading further.
In the wake of reports of an emerging variation, the Lambda variant, first discovered in Peru and now spreading worldwide, "Tara na po magpabakuna at magkaroon ng dagdag na protection ito" (Tara na po magpabakuna and magkaroon ng dagdag na protection ito) is being circulated "Roque shared his thoughts.