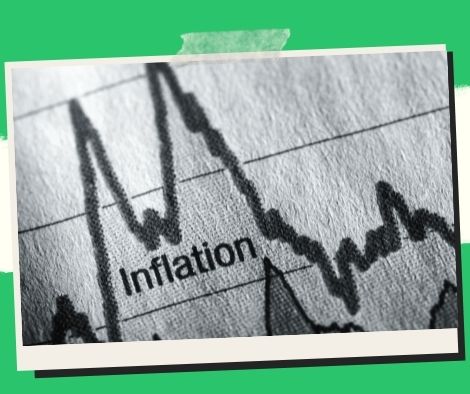 The inflation risk balance for 2021 is still 'on the upside,' according to Diokno.
Last October, the rate of price increases slowed to 4.6 percent from 4.8 percent a month earlier, although Governor Benjamin Diokno of the Bangko Sentral ng Pilipinas (BSP) said the risk balance remains on the upside.
The rate of inflation last month was around the lower half of the central bank's forecast range of 4.5-5.3 percent for October, bringing the year-to-date average to 4.5 percent.
"The balance of risks to the inflation outlook remains on the upside for the remainder of 2021, but stays broadly balanced for 2022 and 2023," Diokno said in a Viber message to journalists on Friday.
He reaffirmed that while average inflation is expected to remain above the goal band this year, it is expected to remain within the target band in the next two years.
The BSP's average inflation projection for this year is 4.4 percent, while it is 3.1 percent for the next two years, as of the central bank's policy-making Monetary Board's previous rate-setting meeting in September.
Their inflation estimates for the next two years, according to Diokno, are in line with private sector economists' expectations.
"Supply-side price pressures are best addressed by prompt non-monetary initiatives that could reduce domestic supply restrictions," he said.
"The National Government is now taking direct measures to improve the availability of vital items, such as pork, rice, and fish," he stated.
He also mentioned the announcement of a PHP1 billion gasoline subsidy for affected public utility vehicle (PUV) stakeholders, as well as additional PUV capacity.
"Can help sustain the transportation sector and help avert second-round repercussions with rising oil costs," he said.
"Looking ahead, the BSP is prepared to keep its accommodating monetary policy in place for as long as it is needed to support the economy's continued recovery, to the extent that the inflation forecast permits." "Ahead of the monetary policy meeting on November 18th, the BSP is also revising its assessment of the price environment," he added.
Please follow and like us: