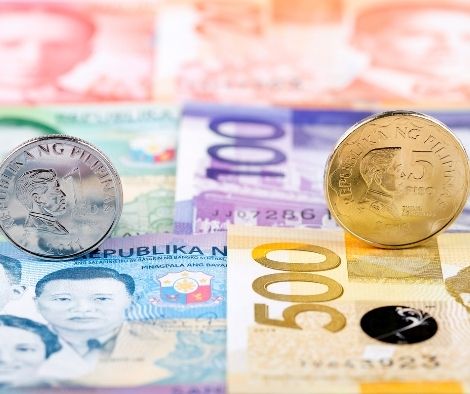 The PSEi rises to a three-month high with a hint of relaxing quarantine restrictions; the peso falls
The Philippine Stock Exchange index (PSEi) rose on Monday, partially because to the possibility of lifting quarantine restrictions in the National Capital Region (NCR) Plus, although the peso fell against the US dollar.
The main equities index rose 9.70 points, or 0.14 percent, to 6,917.49.
With a gain of 0.40 percent, or 16.71 points, to 4,191.36 points, All Shares lagged.
Financials (1.35 percent), Services (1.16 percent), and Industrial (0.74 percent) were the sectors indexes that followed the main index.
Mining and Oil was down 0.61 percent, Property was down 0.59 percent, and Holding Firms was down 0.34 percent.
3.93 billion shares were traded, totaling PHP6.3 billion.
Advancers outnumbered decliners 117 to 91, with 54 shares remaining unchanged.
The main stocks index finished at its three-month highs since March 4 on probable lowering of the quarantine level in NCR Plus commencing June 16, according to Rizal Commercial Banking Corporation (RCBC) chief economist Michael Ricafort in a report.
From June 1 to June 15, NCR Plus, which includes the NCR, Bulacan, Rizal, Laguna, and Cavite, is under a general community quarantine (GCQ) with limitations.
When President Rodrigo Duterte announces quarantine levels in numerous places around the country Monday night, Ricafort predicts that the level would be reduced to standard GCQ.
If the quarantine threshold is eased, he says, it will result in "more capacity, sales, money, and employment for certain industries."
Further progress on reform initiatives in Congress, according to Ricafort, was another factor during the day's trading on the local exchange.
On Tuesday, he expects the PSEi to test the 6,920 level, but stated the support level is between 6,600 and 6,700.
Meanwhile, the local currency depreciated to 47.89 on the opening trading day of the week, down from 47.7 on Friday.
It started the day at 47.75, slightly changed from its previous session's opening of 47.73.
It fluctuated between 47.905 and 47.74, resulting in a 47.829% average.
The previous session's volume increased to USD1.001 billion from USD684.79 million.
According to Ricafort, the local currency rose to two-week highs but is still hovering around a 4.5-year low, owing in part to "foreign investment inflows for fund-raising efforts."
The next support level for the peso, according to him, would be 47.60.