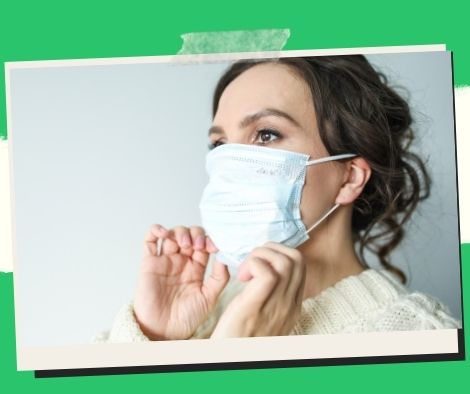 Angara calls for a meeting between Cebu and the IATF to resolve the face mask dispute.
MANILA, Philippines — Senator Sonny Angara has requested a meeting between the national government and Cebu Governor Gwendolyn Garcia to resolve their concerns over the mask mandate's implementation.
In an interview with One News on Wednesday night, Angara said he understood Garcia's feelings on the matter, pointing out that Cebu is a tourism-dependent province.
"I appreciate the governor's point of view in wanting to come up with a proactive policy on the wearing of masks. And it has a basis because pag tiningnan mo (And it has a basis because if you look at) all over the world, they've lifted the wearing of masks outdoors, which is now optional "he stated
Garcia signed Executive Order (EO) 16 earlier this week, making the use of face masks in well-ventilated spaces and open areas in the province optional.
The EO, on the other hand, made masks essential for those in the province who were exhibiting coronavirus symptoms. It was later enacted as an ordinance by the Cebu provincial board.
Angara also recognizes the importance of requiring face masks in crowded areas where physical separation is impossible, such as bus and jeepney stops.
However, he believes that enforcing it in open areas such as the provinces is outmoded.
"However, it appears that our IATF doctors have recommended it (Inter-Agency Task Force for the Management of Emerging Infectious Diseases). I sought to find out what was going on. That appears to be their recommendation. So, if the two parties engage in communication, the DILG can say, "Well, we won't be so rigorous enforcing it, especially when there is little chance of contagion, like just one person strolling on an empty street." Is it true that yun is a-aresto? Is it true that hindi na siguro diba? Will you still detain that person, Parang? Isn't it possible that there's no need? Let common reason prevail, for example "Angara clarified.
Angara predicted that if both sides stick to their stances, a legal battle would erupt, potentially leading to litigation and court.
"That's why I advocate conversation as a reasonable course of action," he continued.
Angara emphasized that common sense can win out, particularly since the upcoming new administration will have the opportunity to evaluate the policy and may find a reason to do so.
Garcia's move was rejected by both the Department of Interior and Local Government (DILG) and the Department of Health (DOH), which said that all local governments should follow the IATF standards as approved by the President.
In a public briefing on Monday, DILG Undersecretary Epimaco Densing III said the government is considering issuing Garcia a show-cause order if her province's rules on wearing face masks outside remain inconsistent with national policies.
"The executive order of Governor Gwen has a nice goal, but more importantly, we need most likely check into the contents to see that it is aligned with what the president has said," Densing added.
Garcia previously claimed that the IATF's resolutions are just "recommendatory in character."
In an interview, Garcia stated that the IATF acknowledges that its resolutions are not equivalent to laws enacted by Congress or executive orders.
Please follow and like us: