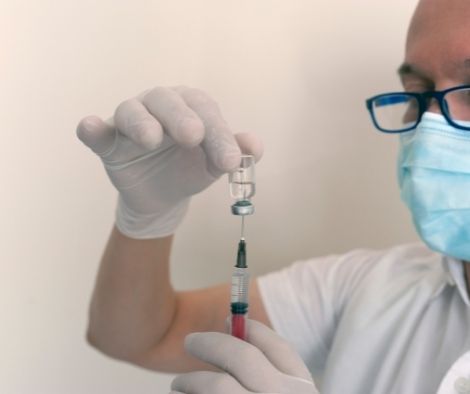 Once 70% of Pinoys have received their second dose of vaccine, F2F courses will be possible
Senator Richard J. Gordon said that face-to-face courses may be introduced in the wake of the coronavirus disease (Covid-19) pandemic after at least 70% of the country's entire population has been vaccinated.
"Before we return to face-to-face courses, we must ensure that everyone is safe and that our people are vaccinated against the virus. It would be preferable if we could first establish population or herd immunity. We will be able to halt the spread of the virus and break the chain of transmission via a successful vaccination program," Gordon stated in a press release on Thursday.
Gordon highlighted the example of Serrana, a municipality in Brazil's state of Sau Paolo, where local incidences of Covid-19 decreased following a mass vaccine.
Between February and April, nearly every adult Serrana resident completed the two vaccine doses, according to a report.
According to the article, the experiment's study team stated that "the findings were striking." Since the commencement of widespread immunization, symptomatic instances of Covid-19 have decreased by 80%, hospitalizations have decreased by 86 percent, and fatalities have decreased by 95%."
"I believe we can accomplish the same thing here. We can attempt widespread vaccination in one province initially. If it proves to be effective, we may expand it to other regions, particularly those with the greatest number of illnesses, until everyone is vaccinated," Gordon added.
When complete Covid protection is obtained, he says, "that's the moment we can send the kids back to school."
"We can all go back to work, start rebuilding our economy, and live regular lives," he added. "We must use all means at our disposal to completely eradicate the virus that has infected over one million Filipinos and killed thousands."
Gordon, as chairman and CEO of the Philippine Red Cross (PRC), has continuously promoted vaccination as a preventative measure and effective treatment for a variety of illnesses.
In February, the PRC and the Department of Health partnered to launch a national measles-rubella and polio supplementary vaccination campaign.
After a successful vaccination campaign, the World Health Organization proclaimed the Philippines polio-free on June 11.