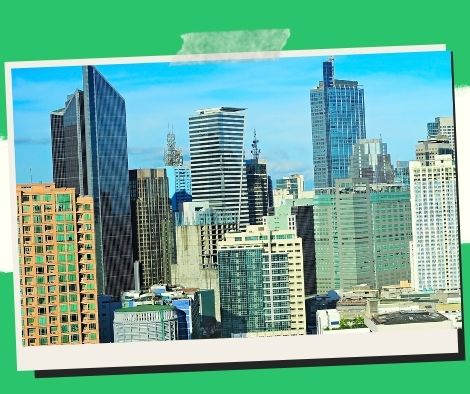 PBBM wants to improve tax administration to increase revenue collection.
As the economy is anticipated to grow by 6.5 to 7.5 percent this year, President Ferdinand "Bongbong" Marcos Jr. stated in his State of the Nation Address (SONA) on Monday that tax administration improvements will be implemented to increase revenue collection.
In order to promptly address the economic scarring brought on by the consequences of Covid-19 (coronavirus disease 2019) and prepare for upcoming shocks, he stated, expenditure priorities would be realigned and spending efficiency would be enhanced.
According to Marcos, the country's tax structure would be modified to keep up with the rapidly evolving digital economy, including the implementation of value-added tax on providers of digital services.
According to him, the initial impact on income will be about PHP11.7 billion in 2023 alone.
"Tax compliance procedures will be streamlined to encourage tax payment simplicity. We'll take action to investigate any potential undervaluation and/or trade misbilling of imported products. The Bureau of Customs would support expedited procedures using information and communications technology, he continued.
In order to maintain the ongoing implementation of important initiatives, Marcos stated that disbursements for 2022 and 2023 will be maintained at PHP4.95 trillion and PHP5.08 trillion, respectively, over 20 percent of the GDP.
According to him, spending will continue to rise over the medium term, rising from PHP5.402 trillion (20.7 percent of GDP) in 2024 to PHP7.712 trillion (20.6 percent of GDP) in 2028.
According to Marcos, his administration's medium-term fiscal plan aims to achieve short-term macro-fiscal stability while continuing to support the nation's economic recovery and to advance medium-term fiscal sustainability.
Additionally, and perhaps more significantly, fiscal policy "aims to bring together the National Government's resources so that these are mobilized and deployed to get the maximum advantage and high multiplier effects for our economy," he added.
When implemented, the Medium-Term Fiscal Strategy (MTFF) being presented to Congress, according to Marcos, will serve as an anchor for the national government's yearly spending and financing plan as well as for Congress's annual budget preparation and associated appropriations activities.
As a result, he stated, "It is a document that looks ahead, going beyond the conventional three-year vision to reach six (6) years, corresponding with the six-year coverage of the Philippine Development Plan (PDP) 2023 to 2028."
According to Marcos, the MTFF also encourages openness and a believable commitment to pursuing the stated socio-macroeconomic objectives that maximize the budgetary allocation of the government.
According to Marcos, the nation is utilizing economic liberalization laws like the Public Service Act and the Foreign Investments Act as well as the Corporate Recovery and Tax Incentives for Enterprises or CREATE law as it stimulates investments that will increase productivity.
The establishment of strategic industries, such as those involved in high-tech manufacturing, health and medical care, and developing technologies, will have the full support of ecozones. According to him, this is also thought to encourage economic development outside of Metro Manila.
Development Plan for PH
Marcos has directed the relevant government departments to begin work on the upcoming PDP and finish it before the end of the year.
He stated, "I have directed the NEDA (National Economic and Development Authority) to communicate with other agencies to work on the Philippine Development Plan for 2023 to 2028 and to present to me the whole plan and progress of its execution not later than year's end.
For six years, the PDP acts as the government's overarching development planning framework.
It reflects the socioeconomic policies, initiatives, and programs of the government that are supportive of and consistent with the President's development agenda and that are aimed at achieving the development goals and objectives in the long-term development plan.
In light of the persisting Covid-19 pandemic, which has plagued the macroeconomic climate with difficulties and a number of external shocks, Marcos encouraged the creation of the new PDP.
He claimed that recent months have seen an acceleration in inflation, partly as a result of sharp increases in the price of oil and other important commodities on the world market.
"However, the economic growth momentum is still strong, as seen by the first-quarter 2022 GDP growth rate of 8.3 percent. However, despite increased uncertainty in the global economic landscape, the process of recovering from the pandemic's effects is still ongoing.
According to Marcos, updates to the macroeconomic assumptions take into account these difficulties and the most recent economic trends.
As we continue to reopen the economy while taking into account the most recent external developments, the economy is predicted to grow by 6.5 to 7.5 percent this year, he said.
According to Marcos, the country's GDP increased in just the first quarter due to rising household spending and private investments, as well as a thriving industrial sector, a high immunization rate, enhanced healthcare infrastructure, and an uptick in tourism and employment.
"The remainder of the year is projected to be like this. From 2023 to 2028, this robust economic growth is expected to be maintained and increased to 6.5 to 8 percent, he continued.
Please follow and like us: