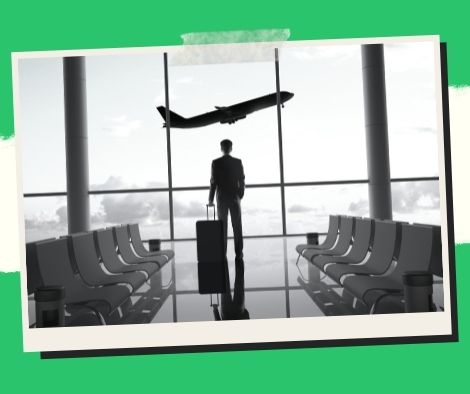 After a series of setbacks, Lufthansa continues to spend $40 million in PH
Following delays caused by the influenza epidemic, Lufthansa Technik Philippines (LTP) is moving on with its USD40 million investment in a new hangar in the Philippines.
LTP president and chief executive officer Elmar Lutter stated in a virtual news conference on Wednesday, October 6, that the firm is now building the Hangar 1A, which is expected to be completed in the first quarter of 2022.
According to Lutter, the hangar building alone will cost USD20 million, with the remaining USD20 million spent on tools and auxiliaries in the first half of next year.
"Demand has returned after the recent relaxation of travel restrictions throughout the globe, including in the Philippines. Our hangars are almost full again, and we have a waiting list of client airlines eager to be serviced by our extremely capable Filipino staff, which has spent the past two years preparing, training, and developing their abilities for this time," he added.
LTP revealed its intentions to invest in the new hangar in 2019, with an initial start date scheduled for September of last year.
The coronavirus disease 2019 (Covid-19) pandemic, on the other hand, has reduced demand for aviation maintenance, repair, and overhaul (MRO) services.
Due to the pandemic's effects, Lutter claimed the business reduced its personnel by 80%, but it would soon begin rehiring aviation mechanics and employees to support Hangar 1A's initial production and capacity.
"LTP is coming out of the shadows, and we can finally see a bright future," he said.
The fourth Lufthansa hangar in the Philippines will increase LTP's capacity by 25% and generate 270 employment.
Commercial aircraft such as the Airbus A320, A330, A350, and A370, as well as the Boeing 777, will get base and line maintenance.
During the same press conference, Trade Secretary Ramon Lopez praised LTP's faith in the Philippine aviation sector in the face of the current worldwide health and economic crises.
"While the pandemic has paralyzed much of the world's aviation industry, we are proud to report that, as we gradually ease travel restrictions, Lufthansa Technik AG and MacroAsia Corporation are returning to normal operations with expanded capacity to accommodate the servicing needs of an increasing number of aircraft," Lopez said.
He praised LTP for moving through with its growth plans in the Philippines, noting that the increased investment would help the country's aviation sector.
Lopez said that the government is continuing to assist the sector while also addressing the dangers posed by the epidemic in order to resurrect air passenger demand.
"President Rodrigo Roa Duterte has already ordered us to step up our all-out support for the business sector to assist in its recovery so that all of us, particularly the business and aviation sectors, can become stronger and more resilient in the post-pandemic future," he added.
Please follow and like us: