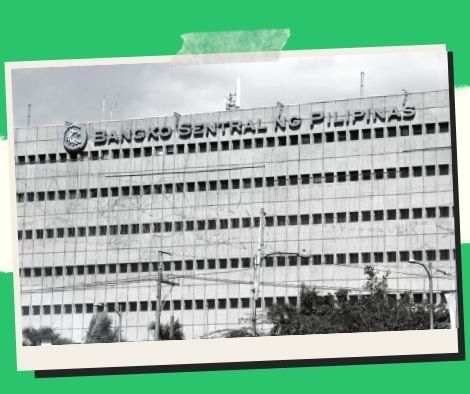 BSP is dedicated to achieving a low-carbon economy.
The Bangko Sentral ng Pilipinas (BSP) has pledged to continue advocating for the financial sector's increased commitment to the objective of having ecologically responsible and sustainable policies to help combat climate change.
BSP Governor Benjamin Diokno said in a statement on Wednesday that the Philippine central bank joins the Central Banks and Supervisors' Network for Greening the Financial System (NGFS) is calling for the achievement of climate goals under the Paris Climate Agreement, as authorities debate the issue at the 26th United Nations Conference of Parties (COP26) summit in Glasgow, Scotland.
Monetary authorities and financial institutions, according to Diokno, "should understand their critical role in assisting the transition to a low-carbon economy."
"As stewards of the financial industry, we must all commit to acting quickly to meet the targeted carbon reduction targets and advance the sustainability agenda," he said.
Diokno pledged the BSP's support by pressing for the implementation of projects under the Sustainable Central Banking (SCB) program, which aims to "promote ecologically responsible and sustainable policies and work practices."
The program, he said, "embodies the BSP's fundamental functions as facilitator, mobilizer, and doer in respect to advocating for sustainable principles in the financial system."
The BSP will "provide an enabling regulatory environment to equip banks in managing climate change, environmental, and social risks, while also unlocking financing for economic activities that contribute to sustainable development," according to Diokno.
Other measures to support this bid include assisting banks with climate stress tests and the collection of more granular data on climate, environmental, and social risk exposure; encouraging a collaborative move in the financial sector by harmonizing policies and aligning initiatives with the Philippine Sustainable Finance Roadmap and Guiding Principles, and building partnerships to increase awareness and capacity-building.
"We need to seize the momentum that is calling for action and scale up our response to climate change," Diokno said.
In July 2020, the BSP joined the NGFS as a plenary member, a network of central banks and financial supervisors who voluntarily share experiences and best practices to improve the financial sector's environment and climate risk management and speed the transition to a sustainable economy.
Please follow and like us: