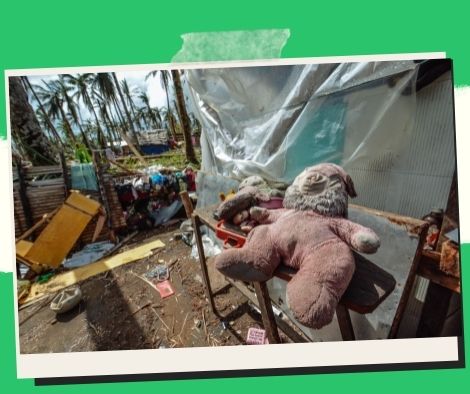 The Philippine Navy is conducting disaster assistance operations in typhoon-ravaged Palawan.
On Thursday, the Philippine Navy's landing craft, BRP Waray (LC-288), conducted humanitarian assistance and disaster response actions in Taytay, Palawan, for communities badly hit by Typhoon Odette.
"On January 6, 2022, the BRP Waray, under the command of Commander Danish M. Ruiz, carried out humanitarian assistance and disaster response actions at Liminangcong Pier in Taytay, Palawan. This was done in collaboration with a number of civilian groups and other stakeholders, including Malampaya Foundation, Philippine Women Judges Association, DSWD Mimaropa, and others "In a Facebook post on Friday, the Philippine Fleet said.
Together with members of the Navy's multi-purpose assault craft (MPAC) BA484, Philippine Coast Guard, Marine Battalion Landing Team 3, Civil-Military Group Philippine Navy, and local government unit representatives, the BRP Waray assisted in the offloading of nearly a hundred tons of donated relief goods.
"LC-288 also carried three tons of assorted relief commodities to FF-150 (BRP Jose Rizal) via BA-484 in the waters near Miniloc Island, El Nido, Palawan, at 6 a.m. this morning. The purpose of these care packages is to bring relief to the citizens of Macarascas, Puerto Princesa City "The Philippine Fleet was also mentioned.
The Philippine Navy will also continue to give naval support to all activities aimed at healing and minimizing the consequences of "Odette" in the impacted areas of the country, according to the statement.
Please follow and like us: