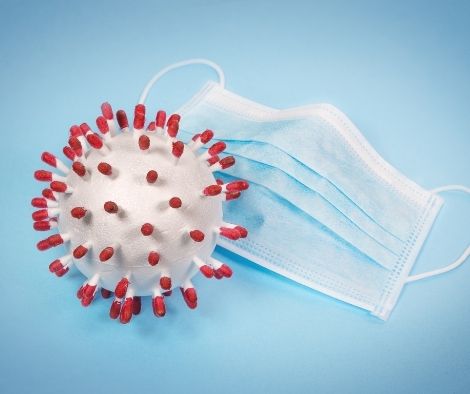 Transco intends to contribute to the funding of the PH Covid-19 response
The National Transmission Corp. (Transco) is considering remitting all of its 2020 net profits to the Bureau of the Treasury (BTr) as a dividend payment to assist finance the government's coronavirus disease response initiatives for 2019 (Covid-19).
Transco president-chief executive officer Melvin Matibag said in a letter to Finance Secretary Carlos Dominguez III that the state-run company would get board permission to comply with Dominguez's order to increase the firm's dividend remittance for 2020 to 75 percent of its net profits.
Transco is even willing to provide 100% of its net revenue for this time to the government's Covid-19 response efforts, according to Matibag.
In his letter to Dominguez, Matibag said, "Transco supports the DOF (Department of Finance) in its income-generating efforts for the government's initiatives to relieve the effect of the Covid-19 epidemic, and in fact, it is investigating the potential of remitting 100% from the 2020 net profits."
Transco has already paid PHP8.32 billion to the BTr, representing 50% of its net profits from 2016 to 2019, to assist supplement the government's Covid-19 response fund.
All government-owned and controlled companies (GOCCs) are obliged to report and return at least 50% of their yearly net profits as cash, stock, or property dividends to the national government under Republic Act (RA) No. 7656, or the Dividends Law (NG).
Transco's dividend remittance for 2020, based on 50% of net profits, is estimated to be PHP1.63 billion.
Transco's dividend payment will rise to PHP2.45 billion as a result of Dominguez's directive for Transco to submit 75% of its 2020 net profits on or before June 15.
In his letter, Matibag said that in order for Transco to comply with Dominguez's directive, the company would need to seek Board approval for an extra budget of PHP817,114,966 for 2021 to fund the 75 percent dividend hike.
"Once the Board approves the extra budget, Transco will ask the DBM (Department of Budget and Management) for permission to support the dividend remittance to the National Government (NG)," Matibag added.
According to the DOF's Corporate Affairs Group, total remittances from GOCCs totaled PHP31.38 billion from January 1 to May 31, with Transco contributing PHP8.32 billion (CAG).
The Philippine Deposit Insurance Corp. (PDIC), with PHP7.1 billion in dividends, was followed by the Philippine Amusement and Gaming Corp. (Pagcor), with PHP4 billion, the Philippine Ports Authority (PPA), with PHP3.76 billion, the Bases Conversion and Development Authority (BCDA), with PHP1.56 billion, the Subic Bay Metropolitan Authority (SBMA), with PHP1.21 billion, and the PNOC Exploration Corp. (PNOC-EC), with PHP1 billion.
The government has been able to receive an average of PHP57 billion in remittances from GOCCs because of President Rodrigo Duterte's strategy of fostering fiscal discipline among these businesses. This sum is more than twice the previous administration's average yearly collection.