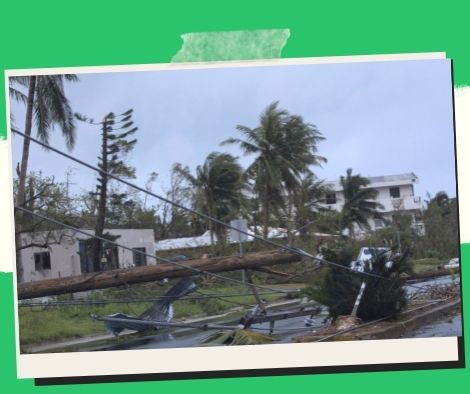 In Bohol, the DOE is progressively restoring power.
The Task Force on Energy Resiliency (TFER) of the Department of Energy (DOE) has struggled to restore power in Bohol, but it is anticipated to be restored late Wednesday night or early Thursday morning.
DOE Director Mario Marasigan stated in a press conference on Wednesday that the TFER is dedicated to partially restoring power in Bohol by the end of the year.
"Because we have issues with the main transmission system connections," Marasigan explained, "we just awarded Certificate of Exemption from the conduct of competitive selection procedure for the emergency acquisition of their essential power in an islanding operation."
He also stated that a power barge has arrived in Bohol and is ready to partially serve the demands of Bohol Light as well as the province's other two electric cooperatives.
"We're hopeful that if it's not possible later tonight, then there will be some power supply in Bohol tomorrow," Marasigan added.
As of this writing, National Grid Corporation of the Philippines (NGCP) Engineering Project Management Department Head Randy Galang acknowledged that no transmission lines in Bohol had been restored since Typhoon Odette hit the island on December 16.
Galang noted many main obstacles to power restoration in Bohol, including rebuilding the transmission line between Leyte and Bohol, the inconsistent signal in restoration sites, and accessibility to restoration sites owing to infrastructure damage, fuel availability, and weather conditions.
Moderate to heavy rains are forecast over Bohol, Caraga area, Samar, Eastern Samar, Biliran, Leyte, Southern Leyte, and Camiguin, according to the Philippine Atmospheric Geophysical and Astronomical Services Administration (PAGASA).
Five of BLCI's substations were reportedly destroyed by 'Odette,' affecting the company's 22,000 consumers. The entire damage cost was PHP18.2 million.
By the end of January 2022, the TFER hopes to have restored power to all of BLCI's franchise territories.
63 of the 75 transmission lines in the Visayas grid have been restored.
Galang announced that 100 percent of the 20 transmission lines destroyed by the recent typhoon in Mindanao had been repaired.
The TFER is still working with Mindanao's distribution businesses to ensure that power is delivered to clients before the end of the year.
Please follow and like us: