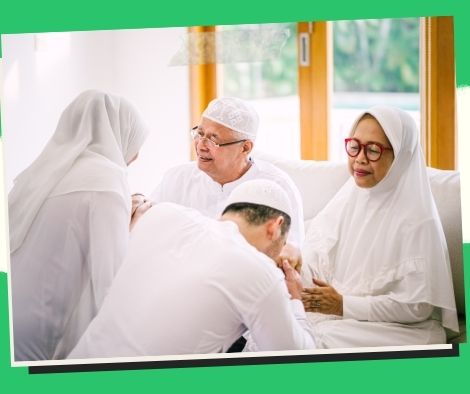 The PRRD urges Muslims to continue to be role models of goodwill and compassion.
MANILA, Philippines — On Monday, President Rodrigo Duterte urged Filipino Muslims to be role models not only for the Islamic faith but also for "goodwill and compassion for all humanity."
Duterte wished Filipino-Muslims around the world Eid Mubarak (good feast) and wished them a memorable Eid'l Fitr celebration in his Eid'l Fitr greeting.
During the festive finale of the holy month of Ramadan, he expressed the hope that Muslims will feel "refreshed" and "renew" vigor.
"May this occasion encourage you to be role models for all of humanity, not just for the Islamic faith," he remarked. "As a result, I join you in thanking the Almighty for this favor and for keeping you alive during your month-long fast."
Since the Covid-19 outbreak erupted in March 2020, he confessed that faith has kept the country going.
"Let us so be sincerely grateful for the steady guidance and provision we have received throughout this entire struggle," he continued.
Eid'l Fitr is declared a regular non-working holiday across the country by Proclamation No. 1356.
The proclamation said that "the entire Filipino nation shall have the full opportunity to join their Muslim brothers and sisters in peace and harmony in the observance and celebration of Eid'l Fitr, subject to the national government's public health precautions."
Apart from Eid'l Adha, or the Feast of Sacrifice, Eid al-Fitr, or the Feast of Breaking the Fast, is one of two official Muslim festivals.
Muslims congregate to feast on halal foods (food prepared according to Islamic guidelines), give gifts, and socialize with family and friends.
Please follow and like us: