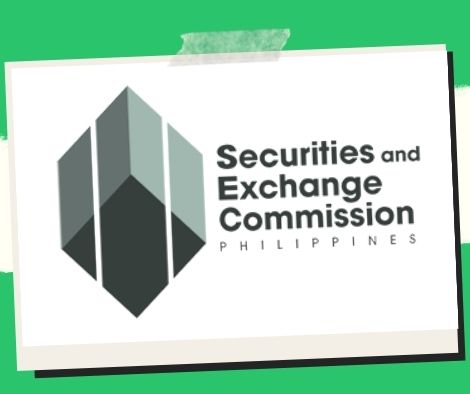 Wellcons' unlawful investment plan is stopped by SEC
Wellcons Unlimited Systems, Inc. has been told by the Securities and Exchange Commission (SEC) to stop marketing investment packages to the general public without first obtaining the required license from the Commission.
In a ruling dated June 23, the Commission en banc ordered Wellcons to stop soliciting, offering, or selling stocks in any way that is unlawful or unauthorized until it has submitted the required registration statement and received the required SEC approval.
Wellcons, its president Merarie Pailagao, and its officers, operators, administrators, promoters, representatives, salesmen, agents, investment team planners, mentors, enablers, influencers, assigns, conduit entities and subsidiaries have also been told to stop soliciting investments and to remove all content related to their unauthorized investment scheme from their websites right away.
To safeguard the preservation of the investors' assets, they have also been forbidden from conducting any activity involving funds in Wellcons' depository banks and from transferring, disposing of, or conveying any associated assets.
The SEC issued the cease and desist order after its Enforcement and Investor Protection Department discovered that Wellcons had been marketing investment packages with guaranteed returns of up to PHP9,000 to PHP32,000 per day for PHP2,500 to PHP13,890 under a so-called binary system.
Through Wellcon's Pangkabuhayan Program, members who take advantage of investment packages offered under the binary system can earn additional income. Based on investment packages worth PHP1,500 to PHP5,000, participants are allegedly able to quadruple their money within six months.
Wellcons also guaranteed referral fees and leadership bonuses, among other things.
According to the SEC, the scheme entails the selling and offering of securities to the general public in the form of investment contracts, whereby a person invests his money in a shared business and is encouraged to anticipate returns primarily from the labor of others.
The order said that because Wellcons lacked a license to conduct the activity, "(t)he Commission finds that Wellcons is involved in the unauthorized sale and/or offer of securities in the form of investment contracts in contravention of Section 8 of the (Securities Regulation Code (SRC)).
Securities may not be sold, offered for sale, or distributed within the Philippines without a registration statement that has been properly filed with and approved by the SEC, according to Section 8 of Republic Act No. 8799, or the SRC.
Despite having a valid SEC registration, Wellcons has never obtained a secondary license from the agency to conduct business as a broker-dealer of securities and is not a registered issuer of any securities.
As early as February 2, the SEC released an advisory against Wellcons to caution the public against investing in the organization and related companies.
The panel en banc concluded: "(I)t is evident that Wellcons' business model, which promises substantial returns on investments, is not sustainable and can only be maintained as long as new investors keep coming in.
"This is a deceptive plan that will probably harm or prejudice the investing public severely or irreparably. Therefore, we maintain that Wellcons' act of selling or offering unregistered securities constitutes a fraud against the public that, if left unchecked, is likely to result in serious or irreparable harm or prejudice to the investing public.
Please follow and like us: